Dr. Tammy Allen is passionate about travel. And she's passionate about being a locum tenens physician. Having worked locum tenens full time for 11 years – starting right out of residency – she's found that it's allowed her to explore the world the way she wants to, since she likes to travel for more than one to two weeks at a time. She's been to nearly all 50 states, and visited every continent except Antarctica. And she's determined to make it there as well.
"I believe that when you travel overseas a week or two weeks isn't enough time, so my trips tend to be three to six weeks," Dr. Allen shares. "I've even had eight-week trips. I couldn't do that with a full-time position. Locum tenens allows me this flexibility."
She and her husband have also committed to visiting as many U.S. National Parks as possible. Locum tenens – even as a full-time job – makes this an attainable goal.
"My family and I are going to South Africa this year," she says. "It's always been a dream of mine to take my family there. They've never really been out of the country so this is going to be a once-in-a-lifetime trip."
How locum tenens has broadened her professional experience
Dr. Allen has found that varying diseases pop up in the different patient populations across the country, and this has proved to be an invaluable asset to her professional growth.
"There are a lot of differences in people from different parts of the country. Although as a general rule people are people, there are definitely differences. You learn how to deal with all kinds of people from a variety of backgrounds," she says. "For example, I did a lot of work in the West and Southwest, where I didn't see a lot of sickle-cell disease. Then I took an assignment on the East coast, and I treated many patients with sickle-cell disease. I wouldn't have been exposed to this if I worked exclusively in one part of the country."
Not only was Dr. Allen able to treat a variety of diseases, she had to learn to adapt to different patient and coworker personalities, since as a locum tenens doctor every new assignment brings her to a different facility.
"You learn how to be adaptable, and you learn how to do so quickly. The ability to acclimate to the new facility, learn new systems quickly, and be flexible are important qualities in a locum tenens physician," Dr. Allen says.
More time to give back to communities in need
Dr. Allen says the flexibility of locum tenens enables her to pursue her passion for travel, as well as give back to communities in need.
"Because of locum tenens I'm able to do volunteer work," Dr. Allen says. "After Hurricane Katrina I volunteered at a clinic for two weeks. This was an amazing experience. There was such devastation around and people were truly thankful for the volunteers; I was able to witness people's ability to come together in catastrophes. It made me think there's hope for us humans after all."
Her colleagues working full-time permanent positions, she says, tell her they don't have enough free time to volunteer, as much as they may want to. They only have free time over the weekends, yet even then they have to contend with call and family commitments. It makes it difficult to put in more than a couple hours volunteer work, which just doesn't cut it for Dr. Allen.
The opportunity to work with underserved populations in remote locations has been a privilege, Dr. Allen says.
"My first assignment was on a Navajo reservation in Arizona, a rural location where many of the homes were without electricity and they only had dirt roads," she shares. "I had no clue that people still lived like that in the U.S. I really enjoy those assignments that are in little, rural locations."
She found the patients she treated while on assignment there were some of the most welcoming and appreciative of the care she delivered.
"I'm glad that was my first locum tenens experience. One elderly patient of mine walked 10 miles to the clinic, only to discover that he was in heart failure," she says. "I told him he needed to be hospitalized, and he said 'Nope, not doing that.' So he walked back home after I gave him his medicine and I told him he had to return the next day. And sure enough, he's back the next morning. Quite a memorable – and rewarding – experience."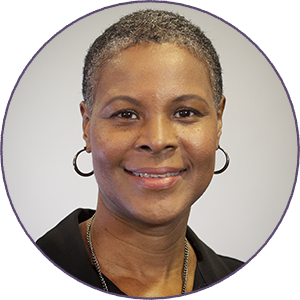 Maintaining professional control with locum tenens
During her residency, Dr. Allen was certain she was going to work in family medicine. The idea of the variety that this specialty offers seemed like a perfect fit. She could work any cases from pediatrics to geriatrics, and everything in between. She did, however, get some feedback from fellow family practitioners about the stress of running a private practice and the amount of hours that would entail.
"They said, 'We don't have a life. It's very expensive running your own practice and there's a ton of paperwork.' And those who were working in hospitals complained about hospital politics and all the extra busywork on top of it all. None of this sounded appealing," she says. "So as I was nearing the end of my residency, a friend recommended locums. I've never looked back."
The biggest benefit, she says, is the ability to make her own work and traveling schedule.
"I get to say when I'm going to work. For instance, I will work any holiday but Christmas," she shares. "Most physicians can't say that. If I weren't a locums I couldn't say that. It's wonderful to be able to control my time the way that I do, and because of that I can travel, I can volunteer, and I can spend more time with my husband and dogs when I want to."
Locum tenens: a cure for burnout
Dr. Allen has found that her colleagues in private practice or full-time positions suffer from burnout, and she says that's never been an issue for her.
"I think there are a lot of reasons for burnout. Number one is working a lot of hours. Two is not feeling appreciated for the work you do, especially by your patients but also by the people you work for. With locums you're filling a gap in coverage so they're always thankful for your help," Dr. Allen says. "The other reason is not having time with their families and not being able to do the things they love to do because they're working all the time."
She's found that locum tenens has made burnout a virtual impossibility.
"Locum tenens helps me avoid burnout because I can choose my work schedule. I tend to do three-month assignments and I may work a lot of hours in those three months, but then I'll take a month or two off and travel the world," she says. "That rejuvenates me and prevents burnout that I see in some of my colleagues who work for a hospital or have their own clinic."
"When I started out as a locums I was asked, 'Why are you doing locums?' and I told them, 'Because I really don't know what I want to do.' Now when I'm asked that question, I say 'Because I know exactly what I want to do.'"