Locums created the opportunity for emergency medicine Dr. Mandaar Gokhale to follow his dream of being an actor. Born in Manhattan, he attended college at Yale and NYU but knew that he needed to get to California if he wanted to act. This led to a locums assignment in San Clemente, CA. Once there he found a permanent job with a group he ended up having ownership in for 16 years. During that time he followed his acting dream while working and taking occasional locums assignments.
Acting and Medicine Go Hand in Hand
"I spent a lot of my time in my youth as an actor whether it be in school plays or in college. I got the bug early on after I got some successful roles back in medical school, believe it or not," says Gokhale. "I like being in the spur of the moment. I like not really having a solid clue as to what's going to happen next. I like to think on my feet. I think a lot of the same things go into my being an emergency physician." He leveraged this love of acting into creating his own production company and landing some acting gigs including co-host of ABC's "The Miracle Workers".

Dr. Gokhale acting in a Volkswagen commercial.
Working Locums In Rural America
He eventually quit working locums assignments and for nearly 10 years focused on his permanent job and acting. In 2009, he got the bug to get back into locums and switched to working locums full-time. Since then he has worked in a wide variety of largely rural places, some he keeps going back to. One such place is a small town in eastern Wyoming.
"I've been there for so long I know everyone, not only in the ER but also in the town. It's a town of 6,000 people with an elevation of 4,000 feet," says Gokhale. "I just like the close-knit feeling of a small town. It's kind of as close as I've been to that show Northern Exposure. That kind of thing always fascinated me when I was a little kid. I wanted to be that guy, so it's kind of the closest I've ever had to experiencing that small town life."
Getting in a lot of Work in a Short Time
Now he works between 72 and 144 hours a month, often in 72 hour shifts. It gives him time to still act but also find the joy in practicing emergency medicine. Plus working long ER shifts can come with great financial benefits. Some hospitals will allow him to work 24, 48 or 72 hour straight shifts.
"Financially locums works for me because in the field of emergency medicine you can work long shifts. If you have a small hospital that allows you to work anywhere from 24 to 48 to 72 or even 96 hour shifts. In the span of four days of work you can make quite a bit of money and it only took you a few days."
The Benefits of Locums
"There have been times in which I have seen people that I've taken care of five years ago. Not just in locums but it kind of hits me more when I'm doing locums assignments because I don't live in this town. I kind of come in and then I leave," says Gokhale. "They're like we saw you four years ago and you helped me with this or you saved my life. You see so many people a day so you don't have an immediate recollection but it's kind of nice. That's true about ER as a field but even more noteworthy because you are so part-time in these places, but they still know who you are."
Working locums has a lot of benefits for Gokhale but he sums it up as being all about the flexibility. Combine that with his love of travel and locums is the perfect career.
"I'm a traveler at heart and I've been doing it since I was a little kid so there's no place that I wouldn't go just to kind of experience it and I would never go to some of these places unless I were getting a job there. I probably wouldn't drive to the middle of Eastern Wyoming if I didn't have a job there," says Gokhale. "These are what the coasters call the fly over states. So that little speck you see when you're three hours into your flight and you're looking down and you say, 'Who the hell lives there?' Well I worked there."
Life is More Than Being a Doctor
For Gokhale, life is about everything he does, not just being a doctor. Working in the ER has allowed him to focus on his hobbies and his family. Locums gives him the added benefit of being able to separate his work life off into small chunks and spend the rest of his time how he wants. "My passion for playing music and acting were hobbies that were looking for a bigger place in my life," says Gokhale.
He recommends that emergency medicine doctors should try out locums early in their careers ideally right after they are done with training. You may give up some of the benefits of a full-time permanent job but the experiences you have and the flexibility and travel make it work the trade according to Gokhale.
"I don't think working a permanent job really jives with the field of emergency medicine. We went into the field to be free and to have a lot of flexibility. Now that I've taken on the exclusive locums role, I haven't worked a weekend in 2 years after working them for 20 years. You might not want to work on the holidays.  You may choose to work for only 2 weeks out of the month and take 2 weeks off."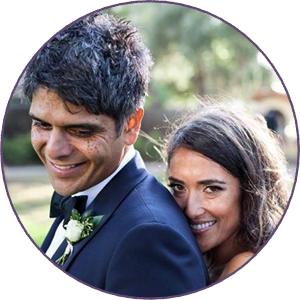 "I think that your best physicians are the happy physicians that really want to come to work, that want to sit down and talk to patients. I've worked in ridiculously crazy ERs, in which I still get a chance to sit down and talk to patients and let them know that I care," says Gokhale. "Obviously we all care but when you have a rack filled with 12 other charts of patients and you've got a line of ambulances coming in it's hard to show it. If you work in an environment that you're really happy in and you're not stressed and you're doing it because you've chosen to do it. It's not like the schedulers put you on for that Friday night because you have to pay your dues. I chose to take that shift. I'm happy and that will translate, I think, into better care."