Dr. Daniel Bloch began his medical career in the late 70s, but only began taking locum tenens assignments in the 80s as a bridge between permanent positions. He would ultimately land in New Orleans, but his first locums assignment found him in Dallas, Texas. And here's where his love story begins. Before he began his two-week assignment, the doctor for whom he was covering called to inform Dr. Bloch that he'd be staying with his family. After establishing Dr. Bloch would be traveling solo, and he had no significant other, the doctor apparently got an idea.
A physician's sixth sense
After Dr. Bloch confirmed he would be traveling solo, the doctor indicated that he would see if his daughter was available to take him to dinner to help him get acquainted with the area and give him some suggestions on what to do and where to eat while in Dallas. In retrospect, Dr. Bloch thinks that the doctor had an ulterior motive – he seemed to have had a sixth sense – and felt his daughter Nicki and Dr. Bloch would hit it off.
"I think this is actually word for word, but he said 'I'll see if my daughter is available to take you to dinner.'" Funnily enough, that message seemed to have gotten lost, as his daughter wasn't aware that she would be sharing a meal that night with their temporary guest. "We finally connected and had dinner; we instantly hit it off. I'm not sure how her father knew we'd have a connection since he and I had only spoken on the phone. But he ended up being right," he shares.
"The rest is history. We've now been married for over 31 years."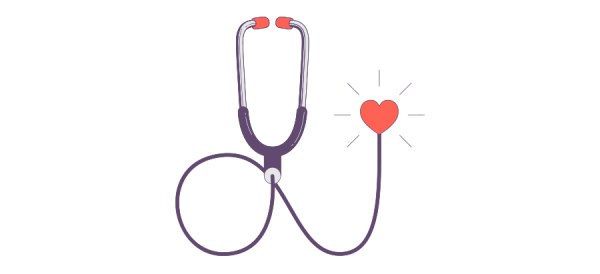 He took two other assignments before he moved to New Orleans for his permanent position in a practice there. Fortunately for him, both jobs were in Texas.
"I was in Austin; this was end of May, beginning of June. I moved to New Orleans quickly thereafter, in the beginning of July, so we didn't have too much time to get together," he says.
During that same time period, Dr. Bloch took a locum tenens assignment in Rosebud, Texas, so they were able to meet up a bit before his move to New Orleans, which was a commitment, since Rosebud and Dallas were a two-and-a-half-hour drive apart. But this didn't deter them.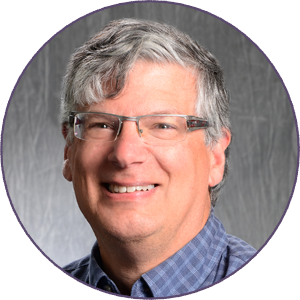 Putting down roots
Ten years later he and his wife were still living in New Orleans, but decided to find a more family-friendly location to settle and raise their children, who were aged seven and four.
"We now live in a suburb of Columbus, Ohio," he says, "and I work in the Columbus metro area."
Dr. Bloch no longer works locum tenens, but wouldn't trade his time picking up temporary jobs for anything.
"I think at that stage in my career, having to go someplace new and work with someone else's staff in someone else's office was more challenging since I wasn't as flexible as I am at this point in my career. The medical part of my locum tenens experience was fine, but meeting my future wife was the high point," he says.
Dr. Bloch quips: "There's a running joke in our family that my father-in-law didn't pay me for working locum tenens until after we got married. I guess I passed the test."