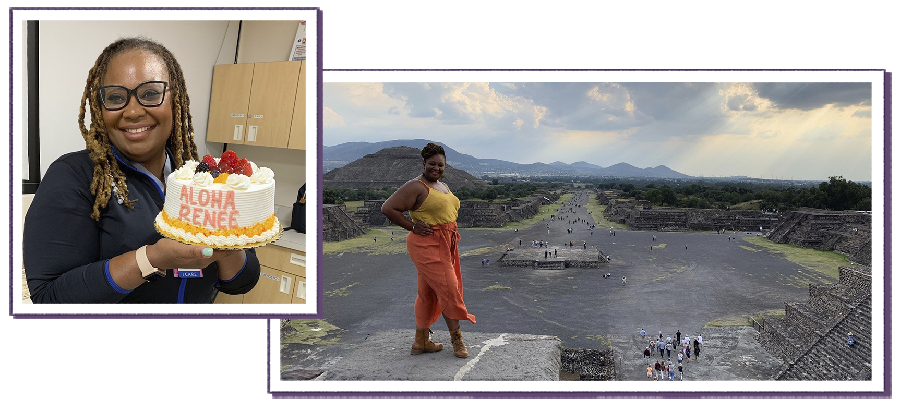 From an early age, Jamaican native Renee Watson, a critical care and cardiovascular nurse practitioner, knew she wanted to work in healthcare, just not necessarily the branch of healthcare that required interacting with living patients.
"I've always been interested in the medical field, I just wasn't sure exactly where I wanted to go with it," she says. "There was a point in my life where I thought about working in a crime scene lab or microbiology lab, because I had better interactions with inanimate objects than with people."
But being raised by a nurse and a registered respiratory therapist who also went on to become a nurse, she ultimately decided she wanted to care for patients. She was inspired by how they were able to care for their families and give compassionate care for their patients.
Too much snow for this warm-blooded NP
Prior to going full-time locums, Renee worked at the University of Maryland Medical Center in the critical care resuscitation unit. She loved her job, but she found the cold, snowstorms, and weather-related accidents to be too much for someone with Caribbean blood.
"After a while, I was over it. I didn't grow up with snow, and I didn't like the cold anymore," Renee says. "I started to develop a great deal of anxiety about the long winters and decided there are other things in life that would allow me the flexibility to come and go as I pleased without leaving Maryland permanently."
This anxiety prompted her to look into locum tenens. She liked that the flexibility of locums would allow her to choose where she wanted to work and when.
"One important benefit for me is the convenience and ease of scheduling," she says. "I am definitely able to choose where I want to be within the context of the seasonal changes. It's winter and I'm in Hawaii right now. It can't get much better than that."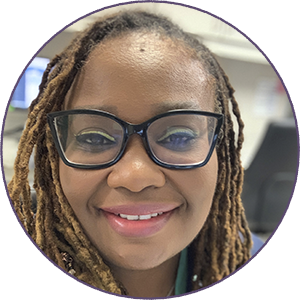 The start of a tropical adventure
Renee's first locum tenens assignment was in Florida, at the Florida Hospital Transplant Institute.
"That was a lot of fun," she recalls. "It was very exciting work, where we got to do a lot of high-acuity cardiac surgery, so the work was in line with my background. We had a great team, and a steady pace of work. That has so far been my favorite assignment."
She appreciated the ability to choose the assignment with the best fit, both in location (no snow!) and facility type, which has been critical to her in continuing full-time locum tenens work.
The benefits of a flexible schedule
Though Renee finds herself working about the same number of hours she did in her staff position, she's now able to negotiate — assignment by assignment — whatever schedule and location work best for her.
"Even if you're working the same hours, you have more control," Renee says. "In my current assignment I work seven on, seven off, which gives me a guaranteed week to do whatever I wish, which at this point is time to explore the Pacific Rim." In her last assignment, she took two weeks off to travel to London and Spain, another two weeks to go to Malta, and a week to go to Mexico.
"Just do it"
Renee is quick to encourage other NPs to take the leap and try locums.
"For those who are interested but have a degree of uncertainty — giving up what you know and heading out into the uncertain can be hard — it's easy to be complacent and stick with what you're comfortable with. But so far, I've found locums has been very good to me."
Put simply, Renee says: "Just do it. Grab hold of the fear, do your research, and do it. Once you've gotten a taste of the freedom and flexibility you have working locum tenens, it's difficult to let go of that."