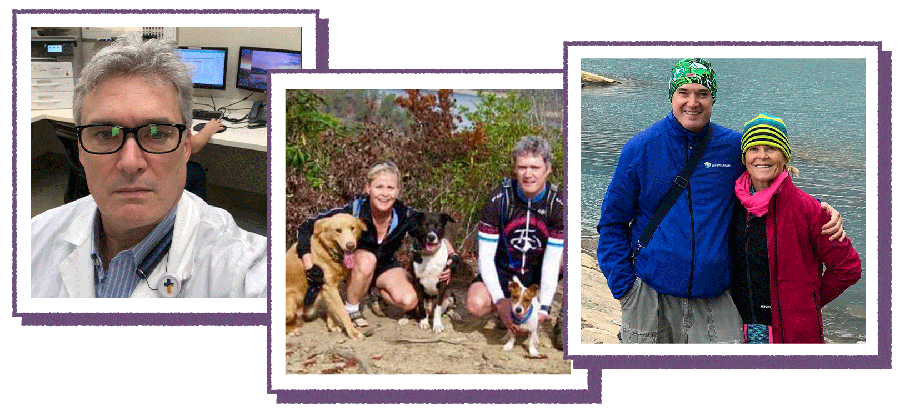 When he graduated from Emory University with a degree in history, hospitalist Dr. James Stone found himself in a surprising position: he was undecided about his career path.
So, he took some time. He accepted a job as an admissions counselor at his alma mater, then had other opportunities at Capitol Hill and George Washington University. After seven years and various jobs, he began thinking seriously about his future. His dad and brother are both physicians, and he was familiar with the industry. He finally decided to follow in their footsteps.
"I'm the kind of person that once I get ahold of an idea, I really go for it," he says about the decision to attend medical school. "I moved from Washington, D.C. back to Atlanta and went to Georgia State University."
The search for something better
After finishing medical school in 2001, Dr. Stone went on to Baltimore to complete his residency in internal medicine. He ended up back at Emory University in a permanent position for eight years. In 2017, he realized he wanted more freedom and was longing for change. Not only did he want to work for himself, he wanted to travel.
"I wanted to be on my own," he says. "I was really looking to be my own boss, and just get the opportunity to travel. That idea appealed to me."
Going for it
Dr. Stone has described himself as a "worker bee," someone who simply finds a job and works hard, no matter what. After taking a chance with a career in locums, he discovered he had more of an entrepreneurial streak than he thought. Just as with medical school, he decided to go all in and make locums work for him.
"Once I decided to go into being a locum tenens physician, I just went for it and realized that I needed to get out and make friends in the industry, and then just work as hard as I could," he explains. "I pretty much said yes to practically every assignment that I've been offered. You have to just sort of go out and make your own way," he adds.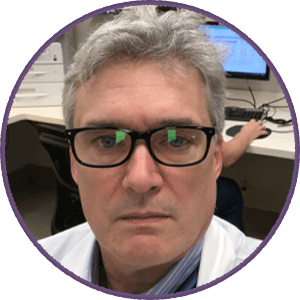 Long-term locums
A friend helped connect Dr. Stone with a recruiter at CompHealth, and he's been doing locums ever since. He just finished a year-long opportunity in Montana, and prefers the long-term contracts where he's in one place for six months or a year. He's currently finishing his sixth month at a locums job in Florida, and he plans to spend the better part of a year in Arizona for his next assignment.
"In 2018, for a whole year, I worked in Montana," he says. "My wife came out and we went up to Glacier National Park. That was fantastic. I'm going to Arizona soon, and she's going to come out there and do some hiking."
Being a team member and making time for fun
Dr. Stone says making the switch from full-time employment to full-time locums was a learning process. But two major benefits confirmed locums was the right fit.
The first was the time he had to spend with the rest of the staff. Now that he isn't getting involved in the politics at hospitals, he is able to dedicate time to genuinely get to know the people he's working with.
"One thing I've really tried to do when I work in a new place is be a team player — really be a part of the staff and stay late, or help out to get the work done," he says. "Most of them don't know that I'm a locum."
The second benefit: carving out time for hobbies in new places.
"I've taken Brazilian jiu-jitsu classes all over the country," he says. "That's been a lot of fun. And I explore local restaurants. Being out west was fun because there were a lot of elk burgers and different cuts of meat that you don't get in Florida," he added.
Practicing medicine is a gift…even during hard times
When COVID hit, Dr. Stone was in the middle of a long-term locums assignment, and he considers himself lucky. Even though he says he wasn't affected too much, things have changed for everyone. He chooses to look at the bright side.
"There are fewer people on planes," he notes. "There are relatively fewer people in the airports, so it's quieter. I think for the most part, we've really learned a lot about how to deal with COVID."
The long road to becoming a physician has paid off for Dr. Stone. "Just about everybody is interested in being helpful and nice and friendly," he says. "Medicine is just such a great industry to be in."