Urology was the main focus of Dr. Theodore Ning's medical career at the beginning.
During his last seven years in practice, Dr. Ning began volunteering and training residents in Vietnam. The change in pace that came with working in a foreign community sparked something within him. He says he was learning "a whole new frontier of projects and problems and figuring out how to solve them."
Connie, Dr. Ning's wife and a psychotherapist, accompanied Dr. Ning on his adventures in Vietnam. They were enjoying this new lifestyle a lot more than they'd expected. "It was an exciting time for my wife and me," says Dr. Ning. "This other door opened and I realized I actually had more skills in the area of being a sociologist than I did as a urologist."
After 20 years in practice, Dr. Ning was tenured, a top urologist in his practice, and a clinical professor who enjoyed training residents. Despite questions from his colleagues and mounting tuition payments for his six children, he decided to retire from typical practice life to pursue his new passion.
Fixing things that are broken
When people ask Dr. Ning what he does, he replies by saying he has two careers. The first is as a seasoned urologist who was educated at Northwestern University and the University of Colorado. Dr. Ning says the second is sociology, or "going into areas where honestly, things seem broken," as he describes.
Over the last 40 years, Dr. Ning and his wife have learned to identify the unique issues and strengths in foreign countries, solving the issues and building on the strengths by connecting with the individuals in those communities. "That's the skill of being a sociologist," Dr. Ning says. "You're really paying attention to the needs of the community, not as you perceive them, but as they perceive it themselves."
The rewards of locums
Dr. Ning began volunteering at the VA in 2008, staffing cases and assisting residents in clinics, all free of charge. A year into his service, the chief urologist at the VA offered him a stipend. Once he realized he could get paid for the flexible work he enjoyed, he began considering other options such as locums.
In addition to accepting locum tenens assignments through agencies, Dr. Ning enjoys private work as a locum tenens urologist, which allows for a personal relationship with the staff, more flexibility, and an increase in pay. "I'm getting paid much more, and I'm able to putz around and do my thing — I'm just on call," he says. He also appreciates the chance to share it with his wife. "My wife and I have done all this pretty much together. That's been the joy," says Dr. Ning. His average work load with locum tenens jobs is about 84 days per year, which leaves ample time to travel and conduct non-profit pursuits.
During an early locum tenens assignment in Tacoma, Washington, Dr. Ning was running between three hospitals. "I literally ran from one hospital to the next. I'd go to the ER and someone would be in trouble; I'd put them on the schedule, and then I'd go the next ER," he says. Although intense, Dr. Ning was grateful for the experience; it proved to him that he could still handle that type of "go, go, go."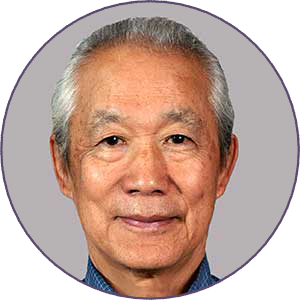 Expanding his circle of contacts
When he's in new areas on locums jobs, Dr. Ning enjoys getting to know the residents on a deeper level. He has attended rotary meetings in Vermont and river clubs in Montana, connecting with members. He introduces himself as their urologist, who also has an interest in global matters and charitable efforts. He's even raised donations for his non-profit efforts, just by making conversation with strangers. "You find more commonality in people than you think," he says.
Welcoming hospital staff are a highlight for Dr. Ning. "Another thing I like about these assignments is people are so appreciative," he says. "Usually I'm on these assignments because there's not enough personnel, and I find that the staff that I work with, they're just glad to see you; they're so grateful that you're there to help them if something should arise."
A new approach to education in Guatemala
For the last 21 years and throughout all his other pursuits, Dr. Ning has been invested in another cause. He and Connie developed a school for women in Guatemala, with the hopes of targeting gender inequality. "We got it off the pad, aimed it in the right direction," he says of the initial stage. Their fourth son, who is living and working full-time in Guatemala, is working on the second stage: connecting the school to the communities in Guatemala, breaking barriers, and creating opportunities for future generations.
The goal is for the school to develop in an innovative way that supports the Guatemalan culture and people. Instead of staffing it with foreign teachers, they are working to train teachers from Guatemala on new pedagogy, such as STEM education. "The students in the classroom never see a foreign face. They see an indigenous woman who looks just like them, speaking in Spanish, but using ideas that are really advanced ideas of what education should be like on an international level," he shares. "The students can identify with this teacher and think, 'I want to be a teacher someday just like this one.'"
These days, Dr. Ning takes advantage of his schedule and personable approach to raise funds for efforts in Guatemala. He has created and advised on sustainability-focused non-profit organizations. He reaches out to anyone who will listen to his concerns and creates relationships wherever he goes. Dr. Ning has figured out a way to continue making the world a better place.