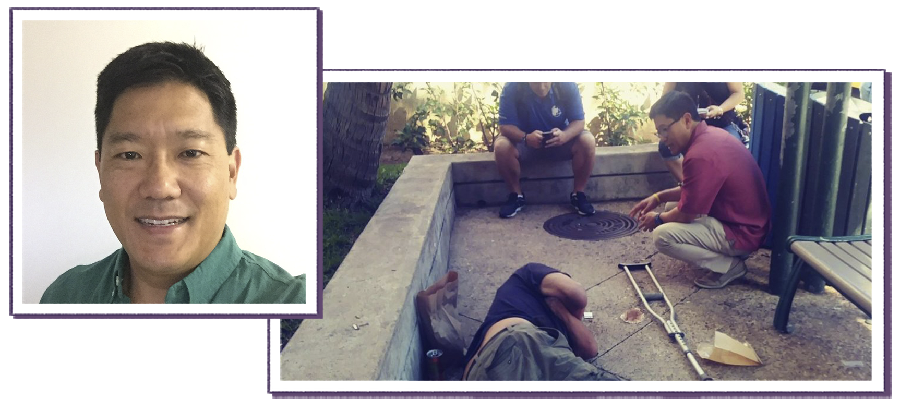 Like most physicians, Dr. Chad Koyanagi is passionate about helping others. But this Hawaii-based psychiatrist is particularly dedicated to helping the most marginalized of people — the homeless, mentally ill, and drug- or alcohol-addicted people living on the streets of his home state of Hawaii. He's never considered any other kind of medical career.
Treating the homeless
"After I completed my residency training, I didn't really find a niche I loved," he explains. "One of the first jobs I came across out of residency was with a homeless shelter, working with a population of severely mentally ill and chronically homeless people. Getting to work with the homeless outreach workers and health providers — some of the most amazing people I ever met — was awe inspiring for me. That's when I knew I had to continue a path down the road of working with that population and advocating for greater services and access for them."
Dr. Koyanagi now wears many hats. He is employed by the State of Hawaii Medicaid Office, working with people in poverty and on the lower end of the economic spectrum. He also works in a private hospital's psychiatric unit. Plus, he takes to the streets regularly, bringing medical treatment to those who won't to a clinic or hospital for help. "As far as I know," says Dr. Koyanagi, "I'm the only psychiatrist who goes out into the field. There are many psychiatrists who work out of a clinic or an office, so I'm kind of an oddball in that regard."
Part-time locum tenens in rural areas
As if he weren't doing enough already, he devotes a week per month to treating Hawaii's rural population as a part-time locum tenens psychiatrist.
"One of the main things that was particularly appealing about this opportunity was that I've always spent some of my time trying to help address more of the rural shortage areas," he says. "So the opportunity to help with coverage on the west side of Hawaii Island satisfied my need for something different."
His part-time locums work forms a piece of an overarching tapestry of care, Dr. Koyanagi acknowledges. "By doing administration and clinical work and advocacy for this population, all my jobs are related and complement each other. I have a fairly broad scope of how the system works for some people and how it doesn't work for others."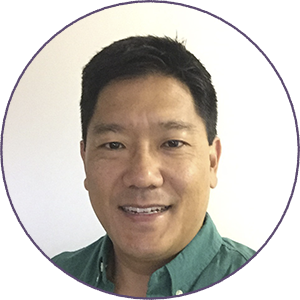 Giving hope to the hopeless
The challenges are daunting — Hawaii's homeless problems are second to none compared to other U.S. states. But it's the very people over whom others throw their hands up in despair that Dr. Koyanagi rolls up his sleeves to help.
"A good example is a woman, Anna, in the Prescribing Hope initiative," he explains. "She's been gravely disabled for probably a couple of decades. I think our society has difficulty seeing someone like her who's so ill and completely unable to ask for help, and they feel that it's ok for her to be left that way. But she has a right to mental treatment and a right not to have to live in a hole in the ground. She was able to get the help she needed, to be successfully placed into independent housing, and to be in her own apartment with the right support services."
Just getting started
The satisfaction he gets from making a difference is immense. "Seeing a chronically homeless, untreated, mentally ill person go from that condition to developing a relationship with us and eventually getting housing and/or treatment, and then get better? To have people so marginalized and disenfranchised trust you and respect you and allow you to be a part of their lives? This is probably the most rewarding thing I've ever been a part of," says the psychiatrist. He especially loves when families approach him to announce that someone they know was helped by him, and a family unit was restored.
Do the Islands' acute homeless and mental illness issues faze Dr. Koyanagi or ever bring him down? Not in the least.
"There's still so much work to do," he says with resolve. "I'm just getting started."