You could say medicine is in her blood. Dr. Neha Janakiriman's grandfather was the only doctor in their village in India, and he ran a hospital where he took care of really sick patients. To express their gratitude, patients would offer him things like rice or eggs from the hens they raised.
"I saw the kind of respect, the amount of gratitude the patients really felt. That stuck with me," she recalls. "It was what motivated me to apply to medical school."
She began med school very early – aged 17 – and stuck with it even when her parents emigrated to the U.S. It was a tough decision for her to make, but one she was glad she did.
"When my parents moved to America, I wanted to go with them. But my dad said 'Stay here and finish your education, make us proud'," she says. "So I finished up in India. And I'm glad I did. Practicing medicine in India makes you humble."
Dr. Janakiriman feels that her six years of training in India gave her perspective that she wouldn't have had otherwise. Her experiences gave her humility. "The training I went through wasn't just to make you a doctor; I learned humility," she says.
Can locums work for a physician mom?
Initially, Dr. Janakiriman had some trepidation about how working locums would fit into her family life, since she was a young mom and didn't want to be away from home for long periods of time. Would she be living a nomadic lifestyle? Would she move from hotel to hotel, and live out of a suitcase? For her, this scenario wouldn't work.
"There are a lot of myths surrounding working locum tenens. Physicians think they can't have a consistent schedule, or they'll have to travel long distances for their assignments, but it doesn't have to be that way," she shares. "My longest driving distance to a local assignment has been 30 minutes."
Dr. Janakiriman feels her current schedule of seven days on, seven days off is perfect for her. And she can adjust her assignment schedule to however long – or short – she wants, whenever she wants.
"I'm really blessed with a great schedule. I can maneuver it according to our schedules. I'm able to be there for my two year old," she says.
A large part of being a hospitalist is being on call and fully present. Dr. Janakiriman likens this to the life of a locums and feels it complements her specialty perfectly.
"All you do is either you're intensely on call and then you're off, you're really off. And with locum tenens it's essentially the same thing. When I'm working, I'm there, but on my time off I don't have to be work-focused at all," she shares.
Living the "Coachella Doctor" dream
Not only has Dr. Janakiriman been able to visit 10 countries in two years, she has, for the first time, been to Coachella. And the "Coachella Doctor" was born. The freedom her locums schedule allows her has been empowering.
"I have a degree in dance, and I do music festivals, I'm a choreographer," she says, "so I can take these trips because when I'm not working, I'm not working. My attention can be 100 percent on my family. My family and I have been able to go to Disneyland, Disneyworld, and Legoland. All of this just isn't possible with a full-time job."
As if being a mom, a physician, a dancer, a choreographer, and dance-degree holder weren't enough, she also hosts a community on Facebook and Instagram where she offers fashion advice.
"I do videos and tutorials showing tricks of the trade," she says. "It can be anything from things you can use from your own kitchen, to the best creams, as well as other things you can use to enhance your beauty. I also offer fashion, hair, and makeup advice for the professional woman."
She adds, "Women are powerful beings if we acknowledge ourselves, and that's what we do in our community. We help other women feel empowered enough to embrace themselves."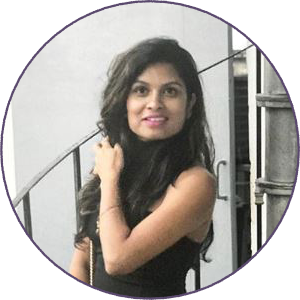 The locums life, and how it can work for anyone
Dr. Janakiriman is grateful she found locums, making all of this a possibility. And when other doctors ask her how her locum tenens schedule works (Do you live out of a suitcase? Is it a nomadic lifestyle?), she tells them it doesn't have to be.
"I tell them that if they go on a longer assignment they can live in an apartment, or they can choose assignments close to home," she shares. "I've heard some say they're envious of my lifestyle because I have the ultimate 'noncommitment' kind of job."
Locum tenens is working so well for her, Dr. Janakiriman says she'll continue to do so for the foreseeable future.
"Being a locums physician will be the way I eventually want to do medicine long term," she says. "Doctors train for 10 – 15 years, and we want a certain quality of life and autonomy in our schedule. Locums ticks all the boxes. I've had a really great run, being a locums."