The invaluable contribution of the over 40,000 locum tenens who work annually in the U.S. is felt by their patients, the facilities in which they work, and other physicians. With over 90 percent of facilities nationwide using locums, their impact is far-reaching.
To coincide with National Locum Tenens Week, Weatherby Healthcare just announced their Locum Tenens of the Year Award Winners, physicians recognized for their passion for their work and its impact, both personally and professionally. Learn more about the 2018 winners here.
Weatheryby Healthcare was honored to recognize last year's Locum Tenens of the Year Award winners, who demonstrated their commitment to the patients, facilities, and communities in which they practiced. They've shared a bit of their story with us.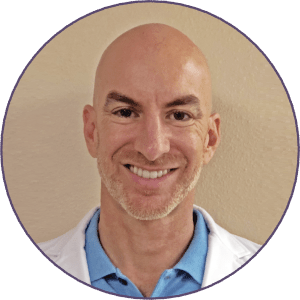 Dr. Greg Carr, Psychiatry
When psychiatrist Dr. Greg Carr found himself taking the bus to work during his residency, it became apparent to him that he needed a better-paying job.
"I had a wife and two kids, we had a low salary, and I was taking the bus to work until we had the money to fix my car," he recalls.
It was around this time that he was planning on taking a permanent position at a facility in Hawaii, and he offered to work as a locums while they were waiting for his licensing to come through, which they anticipated taking about four months.
"After starting as a locums, I realized that they earn more money," he says.
Once Dr. Carr finished his assignment in Hawaii, he decided to take another locums assignment in Arizona, working with an underserved population at an inpatient hospital. This assignment worked well for him, not only because he was filling an urgent need at the facility, but also because he and his family were living in California. The schedule he and his wife agreed upon – work during the week and fly home for the weekends – worked well for them. This wasn't how they originally envisioned their family schedule to be, though.
"I picked psychiatry because I was thinking it was 9 – 5 and I'd be home all the time," he shares. "But we've chosen this schedule because it works for us; it works for our relationship."
His wife homeschools their four boys, so he feels this schedule works for everyone. He then comes home on Friday and spends time with his family all weekend, and returns for his Monday – Friday assignment. On top of this, he feels this schedule keeps his relationship with his wife fresh.
And he hasn't owned a car since his days as a resident. He hasn't needed to.
"I've had a rental car this entire time, which has been nice."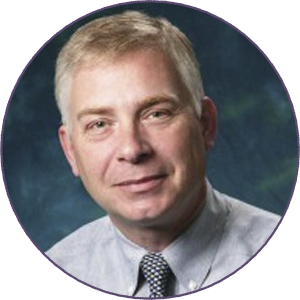 Dr. Demetri Poulis, General Surgery
As a hurricane made its way toward his home base of The Outer Banks, Nags Head, North Carolina, Dr. Demetri Poulis calmly recounts the origins of his life as a surgeon, and then later, a locum tenens.
"In college, I thought I'd be an airline pilot or engineer, but after meeting students in the pre-med program, and speaking with a few uncles who were physicians, I just realized that medicine and surgery were for me."
He felt surgery particularly suited him, because he thought this was the specialty that could help people. More specifically, help them immediately.
"You perform surgery, the patient gets better; you see results quickly," he shares.
After completing his residency in the Bronx, New York, Dr. Poulis moved to Wisconsin ("New Yorkers aren't used to Wisconsin," he joked), then decided to join a practice in Pennsylvania. After the practice was bought by a new hospital, he decided to look around and found a position in The Outer Banks, North Carolina.
"At the time, I was the only surgeon at the new hospital, and it remained that way for 11 years. I was on call every day," he says.
He found his schedule was prohibitive; he was unable to travel, to see family. There were no opportunities to get away. "That's when I began thinking about locum tenens," he says.
"I first convinced the hospital to get me a locums. I needed help," he recollects. "The locums they found was local, from North Carolina as well. He gave me more insight into the benefits of locum tenens, how he had time to travel with his wife and make his own schedule."
A couple months later, Dr. Poulis decided to join the ranks of his fellow locum tenens. He now has time to do the things he didn't have the time to do while a contract physician.
Dr. Poulis couldn't be happier with his choice to become a locum tenens: "I travel. I surfed this year because I live near the ocean. I visit my daughters in New York, my sister in Portland, Maine. I've traveled to Asia; been out West. I've done more in the last two years than I've done in the previous 10."
He recently confided in a fellow physician that this is the happiest he's been in 12 years.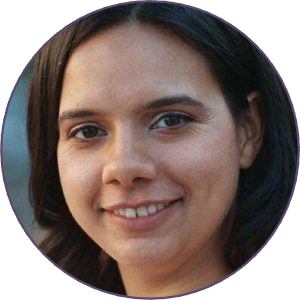 Dr. Simran Kalra, General Pediatrician
Knowing she loved being around children made the decision to become a pediatrician easy for Dr. Simran Kalra. And being the first born to an Indian father who told her "You're going to be a doctor" didn't hurt, either, she joked.
"It was just the natural path for me, then once I got into college I just enjoyed those classes. I just knew I was going to be a pediatrician, it was what I loved," she shares.
Similarly, deciding to become a locum tenens physician right out of residency was an easy one. Her soon-to-be husband lived in Peru, and after training she wanted to spend time with him since it was easier for her to travel there than him to join her in the U.S.
She spent six months with him and returned to take her boards. At that point, she knew she needed to earn an income, but didn't want to sign a contract.
"It was the flexibility of the schedule of locum tenens that really mattered to me," she recalls. "I could make my own hours, and didn't have to sign a contract. I also like change, seeing how other facilities work."
She's found that assignments in different facilities has given her insight into different ways of doing things, some that work and some that don't, which she's been able to carry over to her other assignments.
"Every place may have better ideas about how to do certain things, so I can sometimes bring them to other clinics. I also love the opportunity to work with a lot of different people from different backgrounds," she shares.
Dr. Kalra recognizes the need of rural facilities and their underserved patient populations – and overworked physicians — and chooses those assignments since she feels she's able to have a larger impact.
"In rural areas they may only have one physician to cover the hospital, and they're typically working 24/7. I'm able to come in so they can actually have a break," she says.
Dr. Kalra finds locums works for her and her family, also allowing her the invaluable time to spend with her baby.
"I can balance my time with my family, time for my profession, time for my patients, and time for myself," she shares. "Without locums, none of this would be possible."
You can read more about Weatherby Healthcare's 2017 Locum Tenens of the Year Award Winners here.