Dr. Thomas O'Mara's journey to medicine started off with a love of science. In high school, he had a science teacher who had the students do research projects that involved them spending time at a local medical school. He got to know some of the professors and started spending more and more time there. He just naturally gravitated toward medicine after that.
"I became a physician sort of naturally through my life. I just kind of knew that was the track I wanted to take. I was always good in the sciences," says O'Mara. "Then when I was in high school I had a biology teacher who required we do a research project, so I ended up in our local medical university working with some of the professors there and doing college working with one of the anatomy professors in his lab. It was great. I loved the excitement and I loved the concept of being a physician. I just naturally fell into that."
Love For Critical Care
As a third year medical student, O'Mara did an elective critical care rotation and chose to work in the ICU. This led to an even more in-depth elective rotation in his fourth year where he found himself as the only student in the ICU at a hospital in Bend, Oregon. He found great excitement in treating critical care patients. By the time he got to his residency in internal medicine he knew he was going to specialize in pulmonary and critical care medicine.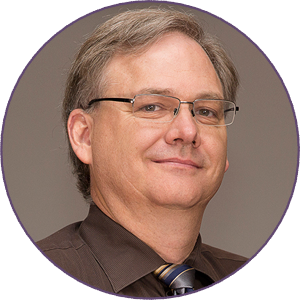 "It's difficult. It's challenging. It's never the same. I would find working at the same job over and over and over, doing the same boring thing. I can say this about my job," he says. "It's hard. It's sad but it's never boring. And with its sadness comes its reward, especially when you can help people through some of those difficult times in their lives."
Private Practice, It's What You Do
Following graduation from his fellowship, O'Mara started his own private practice as was the traditional model at the time. This was before the era of managed care and most practices were owned and run by physicians rather than hospitals. He did that for nine very busy years.
"A stable private practice job has its advantages. It's got a steady income, it's got steady patient work and all that, but there's also a lot of stress involved and there's not a lot of freedom involved with that," he says. "You don't get a lot of free time. You don't get a lot of breaks. You have to work pretty hard in that situation."
After nine years, he and his business partner went different ways, and he was left trying to decide what to do with his career. Being away from private practice made him realize how much his life had been consumed by work. He had rarely seen his family, and even when he was home, he wasn't really there because he was always thinking about the practice.
He came to the realization that he didn't want to go back to private practice. He didn't want to have the management and employee relationship issues or deal with government regulations, which were getting worse and worse at the time. What he really wanted was to just practice medicine. Then he found locum tenens.
"I don't have to be the guy who runs the show. I don't have to be the guy who builds the fortune. I like doing the work. I love it. It gave me the opportunity to do that once I got into locums," O'Mara says.
"Once my recruiter got me to give it a try, I was like, 'Hey, I like this.' And it naturally progressed from there. I just started doing more and more and I haven't looked back. I haven't wanted to do anything else."
Introducing The Family To Locums Life
Ten years later, O'Mara is still working locum tenens full time. From weekend assignments to six-week assignments where he brings his whole family with him, he's had a variety of assignments over the years. He also works many assignments two weeks on, two weeks off. This allows him to fully give himself to the work that he loves but still spend solid, quality time with his family.
"Flexibility is important to me because family time is very important to me. I like to be able to have that time with them and to go and do things around important days in their lives and important moments in our life as a family. The flexibility of locum tenens has allowed me to do that. I'm not bidden to a call schedule," says O'Mara.
"If it's my children's' birthday or if they have an important religious event or important family event upcoming or an important holiday, I don't have to work those days. I just know ahead of time and choose not to."
O'Mara enjoys taking his family on assignment with him. He and his wife homeschool their kids so they have the flexibility to pick up and take off to a new part of the country. They get to know a different culture and see and experience things they wouldn't normally see at their home in upstate New York.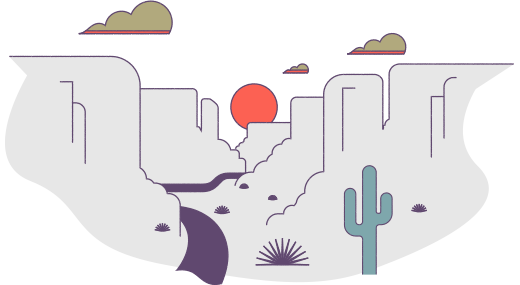 Locums also provides variety in O'Mara's work. While his kids may be exploring a new national park, he is working for the first time in a cancer hospital. He finds going into assignments without any preconceived notions is the best way to get the most out of it. If it's a new environment, he just tries to learn as much as he can.
Locums has been a great opportunity for he and his family, and he highly recommends all physicians give it a try.
"If I were talking to a physician thinking about locum tenens, I would tell them to give it a try. Take a weekend or a week assignment. What's the worst that can happen? If you didn't like it, you didn't like it, so what? But if you do like it, it's going to open up the world to you."