Life is short. But we plan for our future regardless, anticipating we're going to live well into our twilight years — retirement plans, savings, 401(k)s, to make sure we're financially stable in retirement. But sometimes life doesn't work out the way you're expecting. OB/GYN Dr. William LeMaire and his wife had a wakeup call when a good friend of theirs died of complications of heart surgery.
"We had started making all kinds of plans of what we're going to do when we retire, but when he died that all fell by the wayside," he recalls. "My wife and I realized there's more to life than just going to work every day, even if you enjoy it. So we made a decision: I was going to retire from my position at the University of Miami, and do something else."
Transitioning to locum tenens
For Dr. LeMaire, that "something else" was working locum tenens for six months of the year and then traveling and exploring the world for the other six months. He had heard of locum tenens when looking through trade journals, and he happened upon a position in Japan with a program through the University of Hawaii. This is where his locums career was born.
"We had a great time in Japan, and when we finished our six months there, I found another ad for a locums position at Aga Kahn University in Karachi, Pakistan," he says. "We ended up staying for two years. After my time there was up, I was asked back to Japan."
Discovering a love for Alaska
After Japan, he found a position with Indian Health Service in Sitka, Alaska. It took a bit of negotiating to ensure he had his just-right schedule to fit his and his wife's life, but he took the position, and they quickly fell in love with Sitka. They ended up staying for two years initially, but it eventually extended into seven years.
"After my stint there we were happy, but we still wanted to do other things and see other parts of the world," he says. "That's when I found an agency to help me find the locum tenens positions that fit into our lifestyle."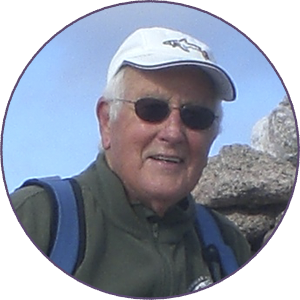 Locum tenens in the Outback
Another assignment took the LeMaires to Townsville, Australia, where he worked locum tenens for six months, then took his six months off to travel. They decided to return to Australia, and Dr. LeMaire took a position on the island of Tasmania, Australia.
"We went there and had a great time and then started playing again," he says. "I got another position in Tasmania for another six months, then took two assignments in New Zealand."
This became their semi-retirement plan. Whether it was four months on, four months off, or six months on, six months off, they could now fully embrace their "retirement," and, at the same time, explore and travel.
Expect the unexpected
Dr. LeMaire has discovered that working locum tenens allows him opportunities and experiences that he would otherwise not have. His time in Pakistan was especially unique.
"When we got there it was close to New Years', and we heard a gun battle outside of our hotel. It was kind of unexpected," he says. "Turns out it was a minor altercation, but my wife and I said to ourselves: 'Did we make the wrong decision?' As it turned out it was kind of a minor altercation and was fine."
Cultural differences also presented some surprises.
"A woman was in labor and her baby seemed to be in distress, but since I was a man, her husband didn't let me perform a pelvic exam to see if the baby needed to be delivered," he recounts. "So my only option was to take her to the OR for the junior resident to examine and report back. The amazing thing was this husband was a senior resident in anesthesia, and he was going to let me do a C-section on his wife, but not an exam. The cultural differences were surprising."
What he learned along the way
Dr. LeMaire has learned many things in his years working locum tenens. His first piece of advice for older physicians? "If you're thinking about doing it, just do it. Make the jump. It's a little scary but it will all work out."
Another consideration is if a physician is a specialist or a highly specialized subspecialist like he is, it may be harder to find locums positions within those parameters.
"I'm in reproductive endocrinology, and there were fewer locums jobs in that subspecialty," he shares. "So I needed to do general OB/GYN, deliver babies, and do hysterectomies. So I would say to my colleagues who want to do it, make sure you do it relatively early because the older you get, the more difficult it gets to become more general again."
Finally, Dr. LeMaire says to not cut ties with home base, whether it be home or job.
"For me, I never cut ties with the University of Miami, and that was the advice my chairman gave me," he says. "He didn't want me to go, but since he knew I was going to leave, he made me voluntary faculty so I could come back if I needed or wanted to. That was the best advice he could have possibly given me."
How to make locums with a partner work
Finally, Dr. LeMaire and his wife say it's important for the physician's partner to find something to do, and get involved in the community. He said his wife immersed herself wherever they landed.
"Everywhere she went she became involved in the community," he says. "In Pakistan she went to the American school and started teaching swimming. In Tasmania she worked in a second-hand store and collected money for charity. A partner's community involvement is very important to make locums work for you."
"The best thing I ever did"
Despite having practiced medicine for 60 years, Dr. LeMaire has found that locum tenens has made it possible to earn a good income, spend quality time with his wife, travel the world, avoid burnout — and still enjoy being a doctor. Although his locums career was born out of the tragic death of a friend, Dr. LeMaire and his wife have transformed their lives to ensure they're able to enjoy it to the fullest now, before it's too late.
"Working locums is the best thing I ever did," he says.
Hear more about Dr. LeMaire's adventures in his ReachMD podcast interview: Livin' la Vida Locum: A Globetrotter's Journey