General surgeon Dr. Blaine Cashmore, takes locum tenens assignments — while simultaneously working a full-time job — as a way to keep his skills sharp and supplement his income.
"I have worked in Tooele, Utah, for the last twelve years, and since I enjoyed doing the locums thing I pick up shifts on weekends here and there," he says.
Dr. Cashmore happened upon the idea of locum tenens after having served in the Air Force following medical school. When needed, he'd travel to a hospital to fill in for a surgeon who'd been deployed. "I got experience dropping in once a week and I found it enjoyable."
Though he is simultaneously working a full-time job, he likes taking assignments on the weekends which, when his family is able to join him, they treat as a "mini vacation." They find a hotel with a great pool to just lounge around during the weekend, or they look for other things the family enjoys doing together.
"It depends on the season, but we scope out the area and do waterparks or we stay in the community and do something fun," he says. "It's a chance for us to just hang out, have dinner together, go shopping, and just have family time." They also take advantage of what Utah has to offer: hiking, exploring the national parks, or experiencing the area for the four or five days he's on assignment.
Embracing variety and learning new ways to practice
While Dr. Cashmore happened upon locum tenens as a way to help cover for a friend deployed for the military, he found that he loved experiencing other ways of practicing medicine. In each of the different locations, he was able to learn new things.
"I think it's enjoyable to see how things are done at other places, to meet new people — also see whether the grass is greener without having to take the step of actually looking for another job," he shares. "It's also a way to continue working at your job but do something different."
Dr. Cashmore and his family enjoy the extra money he's earning on his weekend assignments as well. By supplementing his full-time salary, they can do things they would never be able to without the extra income he earns working locum tenens.
"I always look at it as if I do this for a weekend then we can splurge on something we hadn't planned on doing, and not have to wonder if it was worth it spending the extra money. It's like: 'Let's go ahead and buy something because we have extra money'," he says.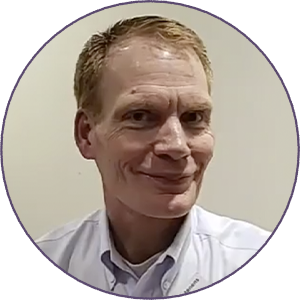 Being welcomed and appreciated by facility staff
A common concern about locum tenens is if the staff will resent having a temporary physician come into an already established practice or hospital. Dr. Cashmore has found the opposite to be true.
"Often they're just like, 'OK, glad you're here. We'll call if we need ya.' It really seems like I was just meeting up with someone from the hospital now," he says. "It's a pretty easy transition. They had people I could trust, who were confident. I think most places I go they're pretty used to having locums covering at least a few times a year."
Filling in where help is most needed
In many parts of the U.S., there are rural areas in dire need of physician coverage. Dr. Cashmore has enjoyed being able to help out where his assistance is desperately needed. His presence at a rural location enables him to treat patients who needed surgery in a setting that's familiar to them.
"It feels more rewarding because they can't just transfer someone to the hospital down the street," he explains. "Patients come in with often pretty simple problems like appendicitis or gallbladder disease, and they would have had to take an ambulance to be sent a couple hours away for the surgery. They're certainly grateful they didn't have to inconvenience themselves and it didn't cost them a lot more money."
A path to retirement
Dr. Cashmore foresees a time when he may switch to locums exclusively as a way to transition into retirement.
"When my kids have finished college, if we're financially set, I'll slow down and work locums just two or three weeks a month. Then after a while decrease it until retirement," he says.
Right now he's just enjoying the rewards of filling a need and supplementing his physician income.
More physician stories
Locums has the flexibility to fit with any phase of your career. Check out these additional physician stories for National Locum Tenens Week!
Dr. Neha Janakiraman grew up knowing she'd become a physician. Full-time locums enables her to pursue other passions as well: she's a dancer, choreographer, and Coachella-chaser.
Dr. Stanley Green is a South African native. He's working locums full-time to pay off his student loans and return to his homeland where there's a desperate need.
Dr. Thomas O'Mara left private practice for full-time locum tenens to have more schedule flexibility and the freedom to practice medicine as it's meant to be practiced.
For answers to your questions about how locum tenens works, visit our locum tenens FAQ.