Our lives don't always follow the trajectory we've envisioned. This, of course, also applies to the career path to becoming a physician. There are those who are able to follow the "traditional" path to becoming a doctor: high school, undergrad, medical school, residency, practicing medicine.
And then there are life paths like Dr. Roseann Freundel. After graduating high school, the thought of the time and financial commitment to becoming a doctor seemed onerous. Although she knew that's what she wanted to be at 13, the linear path to becoming a physician just didn't work out. Her route ended up being more circuitous.
A dream deferred
"I fell in love, I got married, had babies," she recalls. "I then suddenly found myself a single parent with a two-year old and a four-year old. The thought of being in school for ten years seemed unrealistic."
Dr. Freundel recounts being on welfare and being the sole provider — with no help from her ex-husband. "I still wanted to go to medical school, but I had babies to feed. My choice was to raise my kids and put my dream on hold."
It was during this time that Dr. Freundel's 14-year-old son was diagnosed with leukemia. Though her son eventually succumbed to his cancer, she says that the journey gave her some perspective.
"It was clearing, going through that," she says. "It left me feeling like I went through all of this to be in a place I needed to be to put me on the path to becoming a physician."
It's never too late
Under these circumstances, Dr. Freundel figured a more reasonable way to work in the medical field was to become a nurse, which she did. But that wasn't enough; she wanted to be a doctor — her decades-long dream.
When she was nearing her 40th birthday, someone asked her why she was a nurse instead of a doctor, sensing that being a physician was what Dr. Freundel should be. "It was then I started thinking, I'm going to be 40 this year. Time flies. My dream isn't going away. So two weeks later I'm enrolled in undergrad," she says.
Becoming an OB/GYN
When it was time to decide on a specialty, Dr. Freundel was drawn to being an OB/GYN. But when she really dug into what the call would be, she almost chose a different specialty.
"I looked at the amount of call, and realized at my age my energy changed, and I didn't know if I could do it," she says. "I was really trying to talk myself out of being an OB."
It was at this crossroads she realized that everything in her life had been preparing her for this path.
"I have been through everything my patients could possibly go through, and I survived it and came out the other side," she says. "So I became an OB, and I've never regretted it."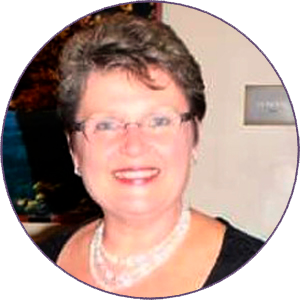 Choosing the locums route
Dr. Freundel was happy in her role as an attending in a community hospital in Virginia, but when it was acquired by a larger medical conglomerate, things started going downhill. She felt it was time to leave.
"They were making very unwise decisions medically that put both the patients and my medical license in danger," she recalls. "I was sad, but I had to feel safe and be in an environment that ensured the high level of care for my patients that I expected. It was time to move on."
Once the situation became intolerable, Dr. Freundel considered her options: find a new job — with a time-intensive and lengthy search process — or locum tenens. She went the locums route.
"The search for a permanent position takes time and I couldn't be without a salary, so locums was a perfect fit. I don't have to move, I don't have to look for a house, community, or even another hospital," she says. "I can go to lots of different hospitals and choose what I want."
Back in the driver's seat
Without all the "foolishness" and politics she's seen time and again in hospitals, Dr. Freundel appreciated that locum tenens put her in the driver's seat of her career. And without the burden of administrative hassles, Dr. Freundel can focus her time and energy on what she went to medical school to do: practice medicine.
"I was really tired of the politics and committees; it was taking away from the time I wanted to just spend with my patients," she explains. "I hate the politics of medicine; I'm a practitioner. I need the hands on."
She says that sometimes a locums' patient load is heavy, but this hasn't detracted from face-to-face time with her patients. She's able to focus on her patients without the worry that she'll be pulled away for administrative duties, which in turn helps her deliver the high quality of care she wants.
"Even if you have a heavy load, you know you're going to be with your patients," she says. "You're not going to be pulled out for some meeting."
Avoiding the pitfalls of burnout
Dr. Freundel is fully aware of the problem of physician burnout and has found locum tenens is the way for her to practice medicine and avoid burnout.
A recent locumstory.com survey on physician workloads found things are improving, but the numbers are still concerning. It found OB/GYNs are one of the specialists most likely to report feeling burned out, but since she began working locum tenens Dr. Freundel has found this is no longer the problem:
"Doing locums, it's not an issue," she says. "You can work as much or as little as you want. If you feel like you need time off, you take it."
"I've chosen to work a fairly concentrated schedule, but you can choose to do this or not. I'm able to have a concentrated schedule because I know I'll work it for a couple weeks at a time, and then I can take a week off at the end."
Dr. Freundel has no regrets: "The benefits of locum tenens far outweigh the risks. To be able to have control over your schedule, to practice the way you want, is why it works for me."