Last year at the annual American College of Emergency Physicians show we had the chance to bring in two of our favorite locums doctors, Dr. Mandaar Gokhale and Dr. Rip Patel. Along with helping us out in our booth we also partnered with ACEP to have these two locums pros sit down with Dr. Ryan Stanton and be part of the ACEP Frontline podcast talking about locum tenens and emergency medicine.
Or if you prefer, the full transcript of the podcast is below.
ACEP Frontline Podcast
Ryan Stanton here with ACEP Frontline. Today ACEP 17, got us a couple of physicians here. Hijacked another chair from the wellness section, thank goodness they're off for GI rounds and hopefully we'll have it returned before they'll ever notice and rise up against us. I've got Dr. Gokhale and Dr. Patel with us. This is actually the second round because I spent special effort at pronouncing Dr. Gokhale's name and then we got started and I just completely went phonics works for me and pronounced it Go-kay-el, but it's G-O-K-H-A-L-E, it's Gokhale and I screwed it up so this is the second attempt and with all due respect we've got to put it out there and I made a mistake and jacked up your name and apologize for doing that.
Our topic for today is going to be locums. It's a growing area of medicine. We all get calls, in fact, I've gotten two calls today about opportunities that are available. It's a growing aspect of emergency medicine with the American College of Emergency Physicians. We have a lot of doctors that prefer to do a locum type behaviors and practices and travels and those sorts of things and we want to talk about it. The pluses, the minuses, how you do it, what are some things to look out for, and stuff like that. Gentleman, lets start off first by getting a little background on you, where you hail from and that sort of nonsense.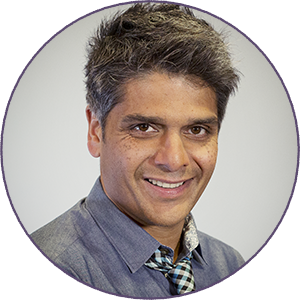 Dr. Gokhale:
My name's Mandaar Gokhale. I am originally from the east coast. I went to med school at NYU, I trained at GW and I live in Pasadena, California now. I practiced in a pretty stable group for about sixteen years and I was doing locums straight out of training, but I decided to, over the past two and a half years, do it exclusively. So, I work in the middle of the country. I work mainly in Wyoming. I work in Montana. I hold about five or six state licenses and I love doing it exclusively. I like to say that locums and fulltime doesn't really mix. I think there's no such thing as fulltime locums. I like to use the phrase "exclusive locums" because it's everything about what we do in the world of emergency medicine is anti-fulltime and it's kind of nice to have kind of a part time job.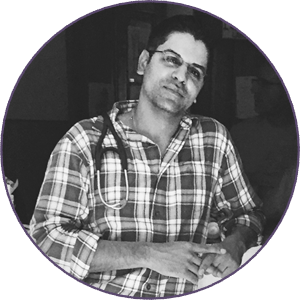 Dr. Patel:
My name is Rip, Dr. Patel. I'm from Houston, go Astros. I went to medical school at UT Southwestern in Dallas and then I did a year – I started in general surgery and I saw the light and I switched to emergency medicine. I trained in Philadelphia at Jefferson. Now I live in Houston. I'm faculty at Baylor College of Medicine where I work with outstanding residents and I do fulltime community practice. I also started out with one of the big corporate groups in Houston and I tried it out. For the things I like to do, really working abroad Global Health Projects, it was difficult to work into my schedule on top of doing stuff with Baylor. I started doing a little locums and then I just branched out. Now I work all over Texas, which has been really wonderful from kind of rural parts, military bases, to border towns where you're really in the true sense in an emergency position. Out to New Mexico and Arizona and I go up to Vermont once in a while just because Vermont is absolutely gorgeous and a great place to work. I've been happy doing it for a couple of years now.
Dr. Stanton:
Let's start off, what are some of the strengths? I think a lot of people look at locums and you think about the opportunity to see new places, the money a lot of times seems to be pretty good, but what are some of the big attractions to getting into the locums type environment and pulling up those types of shifts.
I think the variability is what we go into emergency medicine in the first place for. We like changes, we don't like the same thing over and over again. I think work as a locum's doctor really speaks to that. When I trained, and I started work I had no clue whether I wanted to stay in academics, whether I wanted to do rural medicine, and I wanted to try it all. I still don't know what I want to do which is great. – Dr. Mandaar Gokhale
I think that's why we're ER docs because we like not knowing that much. I think this ability to really jump into any different place, different types of practice settings is what makes us who we are. For me, that's a huge thing. I like to pick and choose when I'm working. I don't like to be told when to work. I don't like to work any weekends anymore. I did that for years and years and years and now I don't have to work anymore. If I want time off I have time off. I love seeing the country. I love going to places that I've never been before. This really allows me to do that.
Dr. Patel:
This is a complicated question. I would say to begin with, emergency medicine is changing a lot in good ways and in not good ways and one thing, which is the elephant in the room, is metrics and metrics are everywhere. A lot of times those are related to best patient care and sometimes it's not. The fact that I can work in emergency rooms and focus number one, two and three on patient care. If I have to keep a patient longer, shorter, if I'm stuck in the ICU running codes, it's always about patient care, good documentation and follow up. I feel very liberated in that sense. If I have an issue with the hospital that doesn't meet those standards that I want to achieve as an emergency physician I don't have to go back. That alone to me is one of the best parts about being a locum. On top of which, seeing different parts of the country, meeting new physicians, seeing how practice models change in different parts of different states. Also, scheduling for me. I think burnout is another big thing we should talk about more in our specialty because it's real and whenever I start feeling like I'm burning out or getting tired I just dial down my shifts and take some time off, spend time with the family. Those have been my biggest selling points about doing it, seeing different practice models, parts of the country, and feeling really in control of my practice and working solo, for yourself, and not having to work for a big corporation that may or may not be the standards that you uphold for being a physician.
Dr. Stanton:
I completely agree. Hearing about that variability, you talked about it with the emergency medicine in itself is enjoying the variability and a little bit of chaos and not wanting to see the same thing over and over again. That's really why I chose emergency medicine is because I wanted the variability. I found a lot of areas of medicine very interesting, but I also found myself after the two months of rotations getting very bored because, "Oh my gosh, it's another one of THESE." Whereas in emergency medicine you never know what's going to pop through that door. You never know what's coming up so everyday is a little bit different than the one before. Let's look at some of the drawbacks. What are some of the things that may say, if you're thinking about getting into a locum's type work, what are some of the things you'll need to consider because it may be a little bit different. I assume one of them is going to be that onboarding of a new facility that you're going into, that process. There's something about being comfortable with the EMR's and the setting and the nurses and the flow and all of that stuff. What are some of the drawbacks that you find?
Dr. Patel:
They're definitely there. Things like EMR's and new facilities. I feel it's kind of like a language. I feel like once you learn a language or two they kind of all flow together and after you work at so many ER's you kind of get the flow of how almost all of them operate. I work with about eight different EMR's now and after you go through a few they're actually not as bad. That is challenging going into settings where you're not going there regularly every day. When I used to be on staff I kind of liked seeing the same faces all the time so that was something new. Travel can definitely get on you a little bit. Having to travel, but again you travel for getting the schedule and the days that you want to work. Those have only been my two biggest falls. Some places, because you are locums they may not need you, they may not have availability then because they're fully staffed up and that's just the reality of the service you're providing. Those have been the main things I've kind of had to deal with.
Dr. Gokhale:
I get a lot of people asking me about how much you make as a locum's doctor and I think one of the big things that we deal with is there is a month to month variability as to how much you're going to make. There will be a month to month fluctuation, but I've found that if you know where you work, and you know your shifts, that fluctuation of what you're making every month is in a quite small range. The other thing that people ask me is, "You're not getting any benefits." I think that's a biggy. I have a wife now who has the benefits so it's great, but you can plan well for that. It's not hard to plan well for your benefits. You can save on your own, you don't need a 401K through your employer, health benefits are easy to get as well so I don't see that as a huge negative, but it definitely is. If you have five kids, then it's something definitely to think about.
Dr. Stanton:
Let's talk about some of those considerations because I assume that some of these facilities that are needing locums docs are going to be train wrecks. They're going to be places where they're not able to keep their staff because it's either a hideous location or just a crappy situation, so that malignant administrative process. What are the things you look for when you start to look at these positions? How can you fluff them out to make sure you're not going to go somewhere? I understand that you don't have to stay there, you can come off that schedule, say you're going to work there for a couple weeks or whatnot and then say I'm not coming back here because this is junk. How do you look at that? Are there ways to screen these facilities to get an idea before you go in there that it's going to be an actual decent environment as opposed to the reason we need locums is because we've run everybody else off and make people hate us?
Dr. Gokhale:
I usually talk to the Director first prior to most of my gigs and you can keenly tell by how that person is actually presenting the job of what kind of job it's going to be. If he's offering you the moon, "It's a fantastic place. You've got to work here. You see so many patients. It's going to be wonderful for you." I always take his words with a little bit of a grain of salt. Other than that, chatting with some of the doctors there, which I don't always do when I go to a new place, that first shift is everything. I think we have the ability, working in the ER, to tell in the first hour what kind of place this is. Whether you're going to have the nursing support, whether you're going to have the support of other staff. I can glean that pretty fast, but you are doing a shift while you're doing that. I've worked in multiple places, I rarely have not finished my three or four shifts I was planning to do because I didn't like the first shift. There has been one case in which I didn't but all the other cases I can usually stay through what I'm supposed to work. I haven't been thrown a curve ball that much, so I can usually tell going in what kind of place this is going to be. Only once or twice I came out of there saying, "This is clearly not what I expected this to be."
Dr. Patel:
It sounds crazy but one thing I look at is the EMR they have. If the hospital is willing to invest in a high quality EMR, to me, that often shows how much they value the hospital, patient care, and the emergency department. That's not completely true in all cases but when I find they're invested in a cumbersome EMR that I know they're using because it saves money, oftentimes it reflects the hospital itself and the emergency room. I also talk to the Medical Director and I always ask to speak to physicians that work there and ask them for their opinion, what they like about it, what they don't like about it. I've worked at fifteen or so ER's and I actually haven't had any train wrecks that I've come across. I'm sure they're out there. There's been a couple of hospitals that I've been presented with where I've talked to the physician and they were pretty candid. I feel like EM colleagues are pretty candid with each other, we all want the best for each other and they were like, "I'm actually leaving here so maybe it's not best that you come here." You're right, you kind of sniff out why do they need locums. Often, I've found it's either staff fluctuations or location or groups changing hands and then new policies being enacted that people aren't kosher with. I think feeling it out and talking to people there has been the best way. Thankfully, knock on wood, I haven't had any bad experiences yet.
Dr. Gokhale:
I've had some great experiences and I'm at a hospital now where I work pretty much two to three times a month. I'm there for about two or three days at a time. Most of my learning experiences in new places have been good. There has been the train wreck, and everyone wants to hear what that was. There was a train wreck in which I went into an emergency department. It was small, but it was chaotic. It was being left to me by a doctor who was a part time internal medicine doctor who didn't know how to run an ER. There were all these patients waiting to be seen and I had to round on the inpatients, which I didn't know going in. So, I not only had to see the ER patients, but I had to round on the inpatients and address their needs until the following morning when the on-call doctor was going to take over the inpatients. We can take care of a patient a day in the hospital, all of us can order antibiotics and a diet. So, there have been some but they're very few and far between.
Dr. Stanton:
There are people out there right now that are thinking of the potential of getting into locum's work. What are those considerations and things that people need to do when they want to dip their toe in or take a swim in the world of locum emergency medicine?
Dr. Patel:
I tell my residents this, locums isn't for everybody. I think you need to really weigh out the pros and cons of what you want out of your career in emergency medicine. What do you value? Try it out. I would say try it out a little bit, maybe part time, try a few gigs and see how you enjoy it. You may not like to travel. You may not like having to learn a new EMR, or we were talking about the credentialing process. On the flipside, you may love it. You might like that you can get focused on patient care, have more autonomy. I would say to just try out one or two spots and see how you like it, find locations you find desirable. When you do locums, you have flexibility to work at – I like high acuity. I work a lot of border town medicine, but you can work in vacation spots that are a little bit nicer and maybe a little bit lower acuity. That's one of the great things about the job is the variability. I work in a level one trauma center in Houston but then I also work on the border town where I see a level one trauma but there's a general surgeon and that's about it, up to critical access hospitals. I love the variability and the skillset. Just try it out, try it out part time and see how you like it and just go from there.
Dr. Gokhale:
Probably the biggest thing that I get when I chat with people about locums is, "I can't do locums because I have a family." That's probably the biggest thing that I get. I think everyone feels that it's somewhat of a sexy thing to do but the number one thing that people say is, "I can't do it because I have a family." That's a very valid point. The truth of the matter is you don't have to do exclusive locums, as Rick was saying, you can do locums once a month, you can work locums once a year. I tell those who feel like they want to do it, but they can't do it, have it in your wheelhouse. Apply to a company, have your name out there so that if there's a job that you want to do or if there's a state that you want to go to, you can always do it. It doesn't have to be something that you do only, and you can do it very occasionally if you want to as well.
Dr. Stanton:
I do love that idea of the freedom and being in more control of locum tenens saying, "I'm only going to do weekdays, or I only want to be in these types of locations," and those sorts of things. You can tailor your career as opposed to traditional emergency medicine where it's basically you have to fill in that schedule and so you're going to have your share of weekends, holidays, of course nights. I do all nights myself. Being able to tailor your career a little bit better. Everybody that's listening here unless you don't have a phone or an email or whatnot are getting these calls. The cold calls saying, "Hey, I've got a great opportunity in so and so." You say, "That's interesting. I know that hospital and I wouldn't send my dog there." When we're looking at companies, when you want to do locums, there's all these companies and opportunities out there, what do you look for when you're looking for this company that's going to be that middle man or middle woman when it comes to helping find these sites and find these locations or do you consider going at it your own and seeing what's out there?
Dr. Patel:
You're right, it was really confusing when I started doing this because you can go through the locum's agency, number one. You can go directly with the group, number two, one of the corporate groups and a lot of them have their own internal locums. You could go solo and set up your own contracts, cold call, number three. There's tons of ways you can do it and there's pros and cons to each one.
 I tell my residents I work with to start out with a locum's agency. They're going to show you the ropes, how things work. I've had good experiences. I haven't had any bad experiences with any of the agencies I work with. Sometimes when they're a little bit bigger they have more resources and they have very established relationships at the hospitals. – Dr. Rip Patel
The two places I work in Texas and New Mexico, they've been there for a very long time, excellent relationships with everybody and they really kind of buffer you from the hospital. I'm really not somebody that wants to get involved in administration. I don't want to get involved in the politics. I just want to do my job and get better at it and they will take care of that stuff for you. Even the smaller shops, you get a little bit more personalized attention with them, but I haven't had anything negative with either one, but again, I would ask them their relationship with the hospitals. How long have they been a client of yours? Is this a new contract? Why does the contract exist? And then if you end up doing it more, exploring the options.
I was going to say really quick on that travel thing, now that I've been traveling for two years now between working abroad and locums, everybody travels. My brother in law does business and he travels four or five days a week so we have the luxury as physicians to not travel but it doesn't mean you can't travel and you get a lot of benefits with it. As I fly through airports, like what was that movie with George Clooney, Up in the Air, everybody travels for their job, it's insane so it's not totally crazy to make a job have travel.
Dr. Gokhale:
You guys ever rented a car from Enterprise? Everyone that's hired there are just recent college graduates. I consider a lot of cold calls that I get, I hang up on those that are the recent college graduates who are chatting with you about emergency medicine. We've all gotten these calls. "Yeah, we can offer that." "I don't want to work for less than $250 an hour." "Oh, we can offer that." "I want to work only day shifts and I want to work…" "Oh, we can offer that."
Dr. Patel:
Hold on, I'm getting a call right now.
Dr. Gokhale:
Just say no. I get a lot of calls in which the person on the other end thinks they know everything but they know nothing so those are the calls that I don't take. Pretty much everyone else, all the other locum companies have the same [inaudible] and they all do the same thing for you. I'd go with a bigger company. I'd go with one who's been doing it for a long time. It just makes sense. It's the cold call that can really kill you.
Dr. Stanton:
I actually have a friend of mine that I work with when I'm down in Alabama who purely does locums work and he works with a couple of different companies to get the locations and sites that he's looking for and the things that are interesting to him and where he wants to be. What's crazy and what's great is he'll plan his shifts based on needing to be in that area for something else. He comes down to Alabama to work where we work, it's outside the purview of typical emergency medicine and he'll do some shifts around there, work at a hospital. Or if his family wants to go down to Florida for a couple of weeks or longer and he'll work some shifts down there while he's there. Use that to basically be your own traveling roadshow where whatever cool place you want to go, you do some shifts there, make some money, pay the bills to make sure you're keeping the coffers filled but at the same time being able to do these cool things. That is one of the options with the families especially. Especially if they're fresh out and you've got young families that aren't in school yet is that ability to travel around and do some things and see places and live in different places. Because I think that's one of the nice things that would be awesome is to be able to expose your children to different areas, different feels, different communities, different ways of looking at things because so many people grow up and stay in one place their entire life and that's the entire frame of the picture for which you place the world in. The ability to travel and see different places. That's one thing that's cool about Europe is everybody is so mobile. Everybody moves and goes to other countries and sees other countries and learns other cultures. Or the United States, growing up in East Tennessee for 20 years, there's a lot of people who never left the state and we live 30 minutes from 2 other states. They never traveled more than 30 minutes from their home in that area, so you have a very narrow gauge on the world and that's going down a rabbit hole with this but that's a perk to locums. I think a great addition and option for emergency medicine and I think that's one thing we support and think it's pretty cool is the options that we have to tailor your lives and your practice to what you want to do and to be and see and work and experience the different things you want to experience. How can folks get in touch with you guys either via email or social web if they've got any further questions?
Dr. Patel:
Anybody can email me directly. It's my first name [email protected] I think Mandaar was on GQ last month so you can probably find his exposé there.
Dr. Gokhale:
Page 340. Yeah, I can be found at [email protected] My name is spelled Mandaar Gokhale. I do a lot of rural places so if anybody out there wants to talk about rural medicine, I've been doing it for a long time.
Dr. Stanton:
Dr. Gokhale and Dr. Patel, thank you so much for your time. Great information about the world of locums and good information for those out there that are still trying to feel out, especially the resident based who want to figure out what they want to do with their lives as they move forward. As for me, you can contact me, [email protected] as well as @everydaymed on Twitter. I encourage you to make sure you're subscribed to our podcast either via the sound cloud or the iTunes to make sure that you're getting each weekly release of the program. Until next time I'm Dr. Ryan Stanton and this has been some ACEP Frontline.