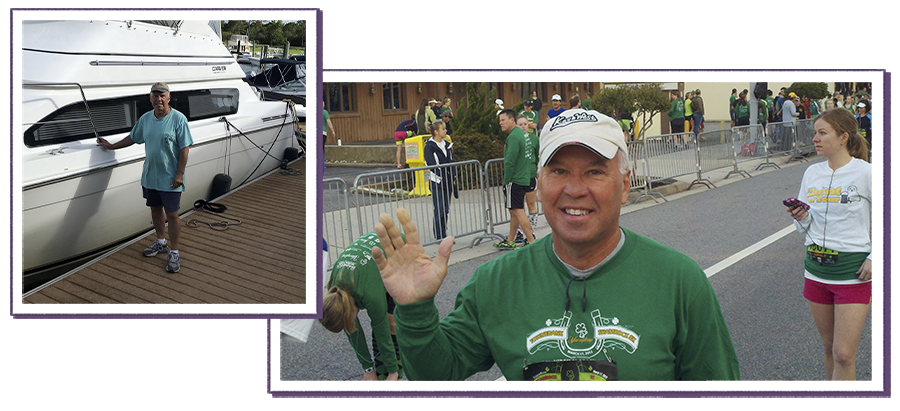 Although he dreamed of being a doctor from the third grade, internal medicine physician Dr. Steven Garman followed an unconventional route to becoming a doctor.
As a husband and father, he wanted to ensure his family was taken care of first and foremost, so he didn't view the cost and time commitment of medical school as a possibility at first. But when he found out he could become a physician assistant through the Navy, he jumped at the opportunity.
"I was part of one of the earlier PA classes in the '70s when that whole concept was new," Dr. Garman says. "I became a PA and practiced for about 19 years."
An alternate path to becoming a physician
Dr. Garman said he was happy with his career and how it fit into his life for those 19 years, But when he found out about an opportunity to go to medical school, he jumped at the chance.
"St. George's University sent letters to PAs letting them know that if they had their prerequisites, MCAT scores, a bachelor's degree, the required undergraduate courses, and could get a loan, they would admit you, so I applied," he says. "I was 38 years old with three boys when I started medical school."
RELATED: The spouse's take: What locum tenens means for my family
Working hard (enough)
Dr. Garman says he's found the sweet spot in his career by working locum tenens. It allows him to make enough money — but still have plenty of time and flexibility — to enjoy doing what he loves: boating and running.
"If you want to play, you've got to make money, so locums was a good opportunity for me to pick and choose where, when, and how much I want to work," he says.
He's chosen to work most of his assignments at the same facility in New York, and flies there from his home base in South Carolina — a situation he's more than satisfied with.
"Right now, I'm working three days a week, but that's what I choose to do," Dr. Garman says. "They would prefer to have me full-time, but I'm completely satisfied working there as a locums. I'll stay there three days a week forever as long as the contract's out there."
"I'm making more money than I ever made when I owned my own practice," he says. "I can pick and choose how much I want to work. It's the ideal situation for me."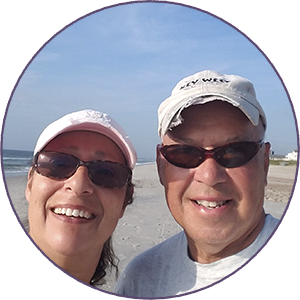 Playing hard
He says the flexibility in his schedule and the compensation from working locums has allowed him and his wife the time and ability to pursue their dual passions of running and boating — playing hard, as he calls it.
"I'm a boater; I love boating and I live on the water. I'm also a runner. My wife and I just finished running a 5K for my birthday, and I also compete in other races," he says.
As for time on the high seas: "Next week I'm taking two weeks off, and my wife and I are taking our 19-footer to the Florida Keys. I also have a big boat, so we'll use that to go down the Intercoastal Waterway for a couple weeks."
RELATED: Sailing the world with the freedom, flexibility, and income of locum tenens
Drifting toward retirement
After practicing medicine for a total of 41 years, Dr. Garman says he still enjoys what he does. He's getting the retirement itch, though.
"Locums is a great way to ease into retirement," he says. "I make enough money without having to dig into my retirement savings, and I can also continue practicing medicine. Locums has also given me the freedom to decide if I want to continue to practice medicine. As of now I do. I want to stay active; I want to stay aware of what's going on in the medical community."
Never too late
Although he came upon locums later in his medical career, Dr. Garman says he wished he had found locum tenens sooner.
"This is the best way to practice medicine in the United States. There's so much crap we have to deal with — there's no nicer way to put it. Let somebody else worry about the crap. I just do what I do the best I can — take care of patients. When I get home, I don't have to worry about anything else. Let the employer worry about it; it's definitely a win-win for the physician."
Dr. Garman says he's now doing what he loves to do in all facets of his life.
"I'm sitting here in South Carolina, my boat's in the backyard, and I'm looking at the sun. I love it. I should've done this 20 years ago."