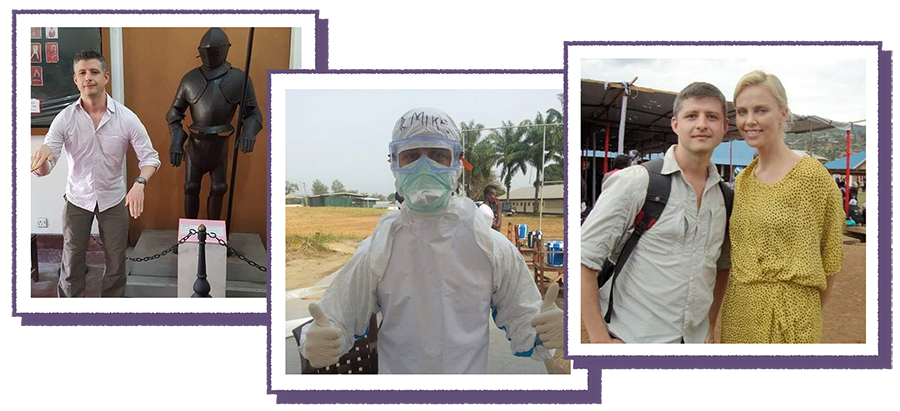 Family medicine physician Dr. Michael Drusano first heard of locum tenens during residency. It was described to him as a good option "if you wanted to get a taste for a clinic or a particular area before you decided to commit." He also liked the idea that physicians could devote a portion of their time to working in underserved areas if that's what they wanted to do.
That was music to the ears of someone whose interest in global health spurred him into a medical career in the first place. Dr. Drusano has always wanted to give back and help others.
"I was doing my best to give back from the time I was a young adult, having done volunteer work at home and abroad since my days as an undergraduate at Johns Hopkins," he says. "I started getting involved in global health volunteer work in 2004 after my first year in medical school. Being born in a country like the United States to parents that take an active interest in your education, I think we have a lot of advantages and privileges. For somebody upon whom many privileges have been bestowed, much is expected of them."
Caring for patients around the globe
But Dr. Drusano didn't turn to locums immediately. After residency, he took a position with a Federally Qualified Community Health Center. He also worked for a medical school and a large healthcare system on the West Coast. However, he never lost the desire to help others that he had developed as a young adult. He even underwent emergency response training and hostile environment training in order to be prepared for situations he might eventually encounter in overseas assignments or volunteer work.
The training turned out to be good preparation for global health service: he's traveled to Pakistan for an educational mission with an NGO, to Colombia for humanitarian work with refugees, and to West Africa to fight Ebola.
Now that he's made locum tenens his full-time career, he's pleased with how the lifestyle allows him to volunteer when and how he wants to. "One of the beauties of locums is you are just able to say 'I am not available on these dates' and that is pretty much it — provided you give enough advanced notice. You don't have to provide any justification. You don't have to be begging someone for time off. You aren't bound by how many other people are going to be off."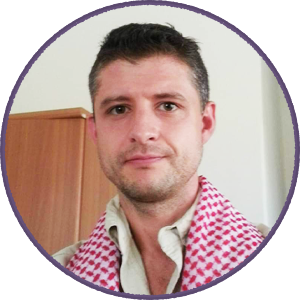 The benefits of a global health perspective
Dr. Drusano loves how working as a medical volunteer requires thinking on your feet and making the most of what you have to work with. "It's about truly listening to the patient, performing a careful and thorough physical exam, and using the limited resources to the best of your abilities," he says. "That and ensuring that you create a strong partnership with local healthcare workers so that you become familiar with the pathologies that predominate there."
Plus, it doesn't hurt to have hobbies that can help sustain you through difficult conditions. An eight-year devotee of Bikram yoga, Dr. Drusano says his hot yoga practice proved indispensable for getting him through West Africa's oppressive heat and humidity while wearing PPE during the Ebola outbreak.
Dr. Drusano's global health experiences have been liberating. "Medicine in the United States is more defined by what you cannot do — 'Oh, you can`t say that to the patient or you`ll get a negative review online', 'You have to code it for the visit that way or the insurance company won't pay', 'Don't reach out to the patient that way because it violates HIPPA' — we are constantly told what we cannot do, what we are not allowed to do in the United States. But, as I go overseas, the resources are limited, and it is more about what can we do for the patient. That is very gratifying."
His international experiences have even influenced his patient interactions in the States. "I don't think patients feel like they have much of a connection with a doctor if their physical interaction is limited, and the doctor spends their time at the computer entering orders. Global health definitely has honed my skills in history-taking, asking the right questions in the right way in the right order, and knowing the typical physical exam signs I need to be on the lookout for. As a result, it just makes me a more astute doctor, better able to connect with patients."
Live the way you want to live
He has this advice for other physicians considering locum tenens: pursue your medical career in the way that is best for you. "Maybe you are a bit dissatisfied with your career thus far, or feel a bit burnt out, or just have a life philosophy that you want to work in order to live, not live to work. If you feel you are in a position where you can do it, by all means, locums can be a very good fit."
He adds, "Doing locums is refreshing in that your presence is very much appreciated. Not to say that I expect people to offer to wash my feet with their hair or anything like that," he laughs, "but it is nice to have that sense of appreciation."