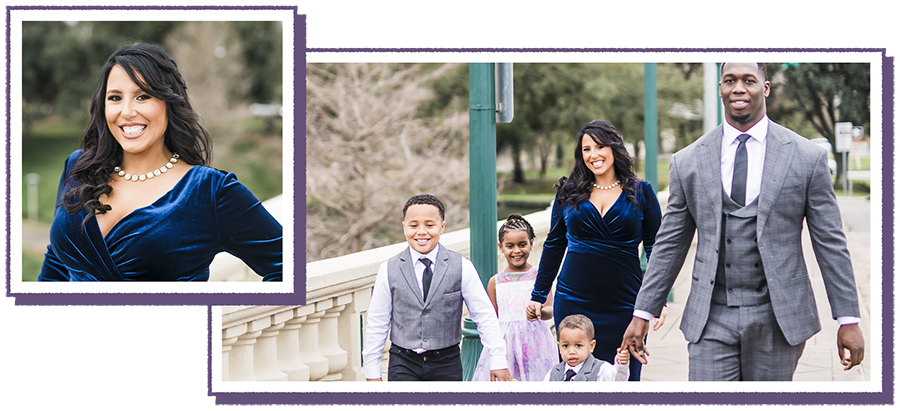 OB/GYN Dr. Jenny Underwood realized during her fellowship that the right work/life balance would mean everything to her and her kids.
"In residency," she explains, "I probably had maybe three to four days off per month. In fellowship, the schedule was a lot different, and I realized how nice it was to have a lot more time home and to be able to go to my kids' sports activities and their school activities. I felt like I missed so much daily time that I couldn't get back."
Setting her own schedule with locums
This realization led to her decision to make a career out of locum tenens. "I decided that I was only going to do seven to ten days per month, and then the rest of the time I'm home. I do the drop-offs, the pick-ups, I'm able to go to their sports, I'm able to actually make parent-teacher conferences and different things like that."
Dr. Underwood is married to a fellow physician, with three children — two, five, and seven years of age — and she's has fashioned a work/life balance that's right for them all.
"When you're home, you're totally focused on your family — you're not charting, you're not taking call, you're not distracted. You're just enjoying what you have. I can see a huge difference in my kids when I'm home."
She goes on to explain, "My kids count down the seven days or ten days. I honestly think the kids like it because they know when I come back, I'm all theirs. Obviously, the baby doesn't quite get it yet, but the other two do. They've been through medical school with me, residency with me, and this is the most time we've ever had together."
Fun and rejuvenating time to herself
And when she's on assignment away from the kids?
"Oh my gosh, it's so fun," she gushes. "All these different cities and places I wouldn't have chosen to vacation in — you find trails, you find paths, the nurses are always inviting me to dinner or to do this. Every town you just kind of discover it."
"I don't even know how to explain how refreshing it is on both sides," she continues. "You're away from your family, so you have a break. For a mom of three, those seven days are nice because it rejuvenates me to go back and be a mom. It's refreshing to have that week of doing what you're passionate about and, in your spare time, have the ability to exercise and to breathe for a second and then come home refreshed. And with your job, it's the same. You're home with your family for three weeks, then you're excited to go back, ready to be there and do whatever the client needs."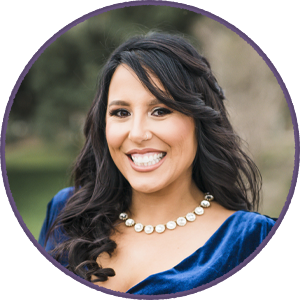 Two constants on every assignment
Originally from California, Dr. Underwood and her family now call Texas home. Her locums assignments have taken her to Virginia's Appalachia region and New Hampshire's ski country — the first poverty-stricken, the other upscale. But two things have been constant: welcoming nursing staff and thankful patients.
"I know that no matter where I go, those are the two things that are very protective for me," she says. "The nurses are all wonderful and supportive and happy that you're there, and the patients are really grateful for your time."
Working with the right back-up
Having an ICU doctor husband with a typically crazy schedule, she says, "We definitely have a lot of childcare and backup situations with people that we trust, and we have our nanny. Usually for the week that I'm gone when he's in the ICU doing his thing, the nanny just manages everything." Her kids, she adds, adjust well. They call her at 4:00 every school day and do their homework on Facetime with her. When the nanny takes them to their sports events, she sends mom lots of photos.
Jenny also depends on her locums recruiter to help make her schedule work.
"I really haven't had a bad recruiter. They learn you as a person and know what kind of jobs to look for. My recruiter knows that I have three kids, he knows that in order for me to have the nanny there at a certain time, he needs to give me a certain amount of time to give her a heads-up. He knows I like to leave on the latest flight on Sunday so I can enjoy my kids all day and that I like to come back as early as I can that Monday to pick up the kids from the bus stop at 4:00."
Other mom doctors should try locums
"I think people are scared and think, 'Am I going to have a job next month? Is my schedule going to be changing all the time?' That's where the biggest myth is," she says. There are plenty of jobs for locums and "so many people willing to make it work with your lifestyle. Hospitals are willing to give you one week per month and allow you to do clinic — if clinic is what you're looking for — or allow you to have an OR day if an OR day is what you're looking for. Most places are just grateful for really good care."
For other physician moms, she says, "Just try it. Even if it starts as a weekend gig to just experience it. I think people are fearful of EMRs, of nurses, of adjustments. I've never had a situation where somebody wasn't accommodating or so thankful that I was there or so helpful. I think that people should just try it. They'd be surprised."
Dr. Underwood won't even consider a perm job until the kids are in college. "I've been offered a lot of full-time jobs," she says, "but I'm at that stage where I just want to protect my time. I have a lifetime to work a full-time job."