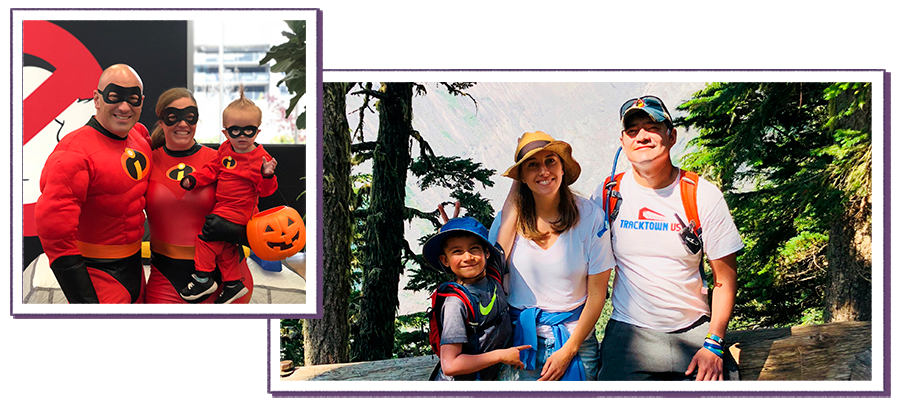 Achieving work/life balance is hot topic in healthcare these days with a high rate of physician burnout and a growing physician shortage. Finding that balance can be especially challenging for women physicians who have the added responsibility of raising children. Locum tenens is one solution that physician mothers have turned to for help in managing both motherhood and their careers. Here are the inspiring stories of three women physicians who are using locum tenens to find that elusive work/life balance.
Choosing a schedule that works for her family
Emergency medicine physician Dr. Tamara Howard has spent most of her career as a locum tenens physician. Dr. Howard has an 11-year-old son who was born with medical complications, and she chose locums so that she could work and still be there to attend to her son's needs.
"I had to do locums in order to set my work schedule around when I had to have him at his various medical appointments," she says.
Having a permanent job wouldn't have worked for her situation. "I would have needed to be part time on the same day every week because that's when the specialists who were taking care of him wanted to see him," she recalls.
Although his medical situation has since improved, Dr. Howard has continued working locums. Not only does her son travel with her to new and interesting places, Dr. Howard homeschools him as well.
Organization is key to having the time for both her career and his development. Step-by-step planning and to-do lists keep their schedules running smoothly. "You have to kind of lay it out for yourself by the month, then by the week, then by the day," she says of her technique.
Although there were sacrifices along the way, Dr. Howard is at ease with her decision to focus on her son. "I have a PhD in biomedical engineering. I could probably have a lot of publications right now, but what would I have missed? I heard my baby laugh for the first time; I saw him smile for the first time," she recalls. She has plans to get back into research eventually. "Children are only children once and then it's gone, and you can't get those years back," she says. "There's a time and a place for everything."
Limiting distractions and enjoying every moment
Full-time jobs can leave little time to spend with family. Dr. Lexi Mitchell-Sanchez is a family medicine physician who loves spending time with her son. "Being locums has allowed me to take off large chunks of time during holidays or during the summertime," she says.
On top of that, Dr. Mitchell-Sanchez has arranged to take every Friday afternoon off work, so she's able to pick up her son from school. She usually works from 8-5 and loves being home in the evenings. "I definitely have a better quality of life and a better work/life balance than I did previously," she shares.
Prioritizing her time off is important to Dr. Mitchell-Sanchez. "When I am off, I try to be completely off and limit other distractions in my life so that I can spend time with my son. Your child needs time with you, not money or things or toys," she says. "That's why I left my other job; I wasn't giving him the time that he deserved, and now I feel like I can."
SEE ALSO: The joys of living the locums lifestyle as a family
Getting creative and using the whole village
Perspective plays a large role in how Dr. Holly Williams balances her career as an emergency medicine physician and mother to two-year-old daughter, Kit. The juggling act is often a challenge that she chooses to look at as an adventure. She often brings her daughter with her on assignments, which is great when her job takes her to places where family or friends live.
Dr. Williams has a sister in Maine and has brought her daughter there on multiple occasions. "She'll stay with my sister, which has been really great because I feel like otherwise, she might not have gotten to know those cousins as well," she says. "They say it takes a village, and that is the truth for sure in our situation."
A friend of Holly's has also been a resource, which has proven to be mutually beneficial. "I have a really good friend who has flown with me and watched the baby, which has been nice because she's a single mom. It has given me an opportunity to be able to ridiculously overpay her and help her out," says Dr. Williams. "We have just gotten really creative."
In the process, Kit has become used to the travel. "She's a little jet-setting baby," says Dr. Williams. "She has done really well with it, even the flying. She has the whole thing down. She likes to give the ticket to the attendant when we're getting on the plane."
Dr. Williams offers valuable advice that applies to all working parents, not just physician mothers: "Be kind to yourself and understand that both the work and the parenting are really important things. What you're doing absolutely matters in both sides of your life."
RELATED: The spouse's take: What locum tenens means for my family