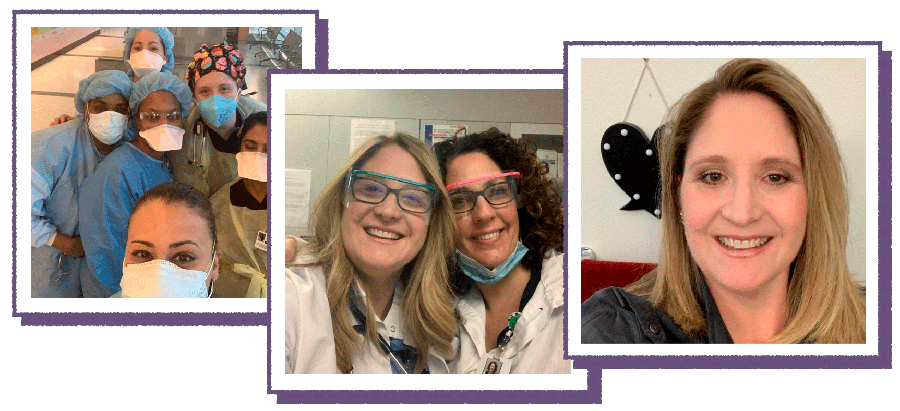 Nurse practitioner Kelly Lueck's twelve years as a paramedic, nine-plus as an ER level 1 trauma center RN, and eight and a half years as a nurse practitioner have prepared her for a lot of things, but not for what she would encounter in New York during the COVID-19 crisis.
"I've never seen anything like it."
Kelly had been working a regular locums assignment in an ER in rural Oregon when the call came in. A friend reached out to see if she could come and help at a Brooklyn level 1 trauma center. The hospital was under a crush of patients with coronavirus. Her answer: "Yes, absolutely!"
Many of her friends and family questioned her decision to go to New York. Kelly is asthmatic, and thus at high risk if she contracted COVID-19. But she brushed their concerns aside.
"Three years ago I almost died," Kelly says. "I was in the hospital for four months, and I woke up with a feeding tube and chest tube. I kind of wondered why I was alive because, on paper, I shouldn't be. I thought, 'I don't know what my purpose is'." Her friend's call for help clicked with her. "Well, maybe this is my purpose. So I signed up. I believe in God, because I shouldn't be here. He is the reason I am here. Divine intervention."
A change of scenery
Kelly's locums career began three years ago. Born in Canada, she grew up in Arizona. But because she loves hiking and prefers to do it in a climate cooler than Arizona's, she decided to accept a new permanent job in Oregon. It turned out that the credentialing would sideline her for three months, so she contacted CompHealth for a locums assignment to keep busy in the meantime.
Her first locums assignment was at a clinic in the Grand Canyon. It didn't take long before she realized how much she liked working locums. So when the permanent position didn't work out, she decided to switch to locums full-time. It gave her the chance to do what she loves — explore new areas and get outdoors in great places like Oregon, which she describes as "absolutely gorgeous."  When it's time to relax, she says she loves hiking in the wilderness or to a nearby lake.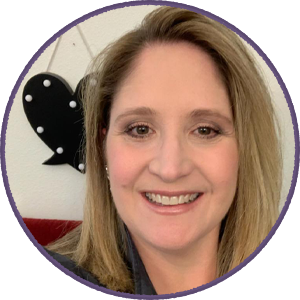 A flood of COVID-19 cases
When Kelly arrived in Brooklyn, the hospital was slammed. The ER beds were "doubled up, tripled up," she says, and they were all COVID, "every one of them."
"COVID is one of the most unique things I have ever witnessed," she says, "and I have never seen so many various stages of symptoms. The COVIDs are coming in as traumas. Appendicitis came in, and it was a positive COVID. Craziest thing I've ever seen."
Speaking about her experience after she returned to Arizona, Kelly says, "I could pinpoint a COVID patient over just a normal virus any day with the way they present with their neurological symptoms, shortness of breath, fever. They just all had a daze, a look in their eye, a fear — it's just a very different presentation than you would see in a normal flu or other viral upper respiratory infections. I think it is because I saw so many that I would be able to pinpoint one right away."
The experience changed her and will haunt her for the rest of her life. "I vividly remember those eyes —all the eyes of the patients — they were full of terror. Whether it was because they knew they were going to die, or whether they were just so sick that their eyes looked like that, I don't know. It's hard to explain."
Planning for the future
Now that she's back home from New York, Kelly is trying to decide what to do next. She was looking forward to returning to rural Oregon for another two-month assignment, but it was cancelled at the last minute. She's disappointed but philosophical about the loss of the assignment; she knows things are tough for hospitals everywhere right now, especially in rural communities.
"They had never seen their main ER waiting room so low. They couldn't believe that there were only one or two patients. They are losing so much money, so they are going to run the least amount of staff they possibly can."
Kelly is optimistic that the jobs will return and plans on sticking with locum tenens for the time being, but she may eventually settle down. "There are a lot of positions out there that are needed short-term. With locums, you can explore different areas and say, 'Hey, maybe I want to stay in this place.'"
She also plans to travel with her four-year-old dog Emma who was all but adopted by her mom and sister while she was in New York. Watching Emma's ears perk up when she hears and sees Kelly on Facetime just doesn't cut it anymore.
What she learned fighting COVID-19
Kelly feels she came away from her experience fighting a totally new disease a better NP. "It was a big learning curve," she says. "You learn that normal medical treatment doesn't work. Even the ventilators — normal vents and those things that would normally take care of an ARDS [Acute Respiratory Distress Syndrome] patient — don't work for a COVID patient. They are hypoxic; they are starving for oxygen."
Healthcare will definitely have to change, she adds. "They are going to have to be prepared for continued cases for a long time — they'll have to set up more negative pressure rooms, more places for COVID verses non-COVID patients."
Kelly doesn't hesitate to recommend locums to other NPs, but her recommendation comes with this advice. "You have to be able to enter an environment that you are not used to and be a team player. You have to be flexible. You have to be open-minded, and you have to meet a higher expectation. You have to put your best foot forward all the time."