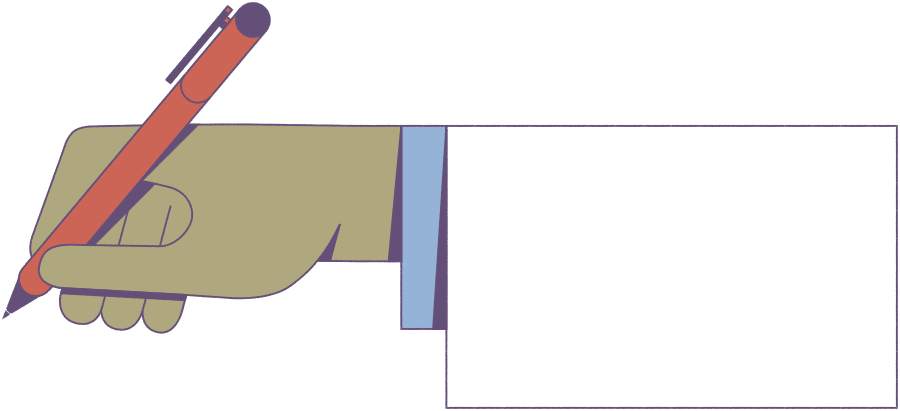 Ripal H. Patel, MD, MPH, shares his tips on how to prepare for a locum tenens assignment and ensure it goes as smoothly as possible.
Unstable. Anxiety-provoking. Unexpected. Fearing the unknown.
That is generally how I feel people perceive my career as a locums emergency medicine physician. Ironically, it is the exact opposite. On each assignment, my routine is about as clockwork and orderly as could be — to the point of mundane. And I'm completely ok with that.
The locums routine
Flight out in evening: Jose — who does my driving — will pick me up, and we'll run through my weekend plans and new city hot spots.
At the airport: Fire-up the Audible book (so I can contribute more than just wine at our monthly book clubs), say "hi" to Bryn at security, and glide through TSA.
Flight: Podcast first, administrative work while airborne, and listen to my "I have landed" Spotify playlist from the terminal to the car rental.
Arrived: Groceries, Airbnb check-in, and meal prep.
Work week: Weeks themselves are even more structured: get up, succession of podcasts while getting ready, work, quick work-out after shift from a series of YouTube "20-minute full-body work-outs", dinner, repeat. Thankfully I meal-prepped.
And finally, end of the week: Celebrate the completed work week when airborne with a cocktail on Southwest. No, I don't need the drink menu, thank you. I've got it memorized.
Getting rid of the uncertainty
As I delved deeper into autonomy and working independently, I knew I wanted to expunge any "uncertainty" from my routine. Lord knows I need it: as an ER physician my entire day is a tornado of uncertainty, so I definitely do not need that in my day-to-day. And the greatest motherload of that — what used to give me the most severe palpitations — was always starting that first shift for a new assignment.
So how does one overcome the greatest hurdle of locums work: starting new on that first day? Your mind is streaming with the "what-ifs," honed in on everything that will go wrong. Having worked in six states and over 30 different ERs, I will tell you quite frankly: chill out. Those what-ifs are likely not going to happen.
And thus came the locum tenens assignment checklist. At each place I start, I go the day before for a short orientation: to get the lay of the ER/hospital and to scope out the resuscitation rooms. Since all ERs must comply with regulations, they are all essentially the same. Next, I make sure logins work, and finally, I go over the checklist below.
These questions are in no particular order. I keep them in a Google document, so I pull it up and run through each question with the on-staff physician/director or an experienced APP. It takes about 15 minutes.
Locum tenens assignment checklist
Resuscitation rooms: IO gun, airway equipment, peds equipment check, Broselow tape?
Ultrasound machine: How to operate?
How to admit? (Generally go to hospitalist?)
How to admit specifically for: STEMI, strokes, trauma, peds?
Do I respond to in-hospital codes?
Who else is in-house? Who is on call? What backup do I have?
Do I need ASCOM / Vocera to communicate with staff?
How do ER shifts overlap, and how do APP shifts overlap?
Is there a unit clerk to manage calls / transfers?
EMR: What type? Dragon Dictation, scribes? Can I share macros? Are there videos available to watch or training available prior to starting?
Logins: Do they work? Separate logins for PACS?
APP: What can they see? Do I sign their orders?
Radiology: Do I read my own X-rays? Who does overnight reads? How do I contact STAT reads?
Hospital logistics: Cafeteria hours, doctors lounge, codes to lounges?
Does the hospital have UpToDate?
Do I have to place admission orders?
Arranging follow-up if no PCP
This of course can be altered for any specialty, but I have found that as long as I run through these questions, starting on each shift runs rather smoothly. And after one shift I feel rather comfortable in my surroundings.
Scribes and EMRs
After many years of doing this, I have noticed once these checklist items are ironed out, by shift two and beyond things generally run smoothly. The biggest wildcards are usually EMRs and scribes. Having a scribe diminishes anxiety by almost 95% — simply because they can answer all these questions and assist on shift and with the EMR. As far as EMR, I will only work at hospitals that use one of the EMRs I am versed with to avoid learning new systems. A painful EMR will make for painful clinical practice. Trust me.
Stop making excuses
Too often we utilize excuses to avoid a change in our careers. In my case, it was the fear of the first-day start — how horrible it would be to start somewhere new all the time, learn new environments, and change EMRs. But really, I was using that excuse to avoid breaking away from the career rut I was in and was deeply unhappy with. Once I realized those challenges were truly not as formidable as I expected, I was able to dive into the locums life, and I have never turned back.
Now if you'll excuse me, I need to book my trip to Iceland — with my rewards points, of course.